Four American families with loved ones missing and possibly taken hostage by Hamas have spoken out and are calling upon the Biden Administration and the Department of State to take action. All of them have reported that no formal attempts to assist them have been made by the State Dept. or the Israelis.
According to National Review, Nahar Neta, the son of 66-year-old Adriene Neta, a woman captured by Hamas on Saturday, said that President Joe Biden and Secretary of State Antony Blinken are "responsible to bring the U.S. citizens back home safe and sound. We expect nothing less from the U.S. administration."
Four families of missing Americans in Hamas attack hold a press conference in Tel Aviv:

Nahar Neta's mother was taken by Hamas terrorists: "President Biden and Sec. of State Blinken… are responsible to bring the U.S. citizens back home safe and sound. We expect nothing less." pic.twitter.com/yKPS5TWEM7

— MSNBC (@MSNBC) October 10, 2023
Nahar told the press gathered Tuesday that Adriene was taken hostage from her home near Kibbutz Be'eri in Southern Israel,
"And it is our hope, which is a little bit ridiculous, at this stage to say that the optimistic scenario here is that she's held hostage in Gaza and not dead on the street of the kibbutz where we grew up," said Nahar.
Rubi Chen, whose missing son Itay is an Israeli soldier, stressed to the press that he's "asking the U.S. not to take a back seat."
"The U.S. has a lot of resources at its attention. It is able to do many things that can be different than the Israelis can do," Chen said."And we are asking on behalf of my family, for President Biden, where we are sure his heart is in the right place when it comes to Israel, and secretary of state, to do what they can to make this end for us as soon as possible."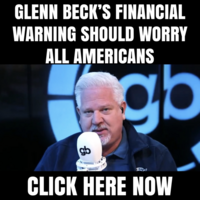 Chen told reporters that there has been "no formal attempt" by any representatives of the U.S. Government to keep the families of the missing updated.
"I think it is a legit request for a representative from the State Department to sit with us, update us on what they have been doing, what they are planning to do, and to be able to support us," he explained.
Neta confirmed that his family has similarly had "zero communication from the Israeli government."
"I think after three days, more than three days now, it is more than a reasonable request to have somebody from the Israeli government or the U.S. administration approach us with any type of information that they may have on their family members," he said according to National Review.
Fox 26 reported that the family of 23-year-old Hersh Polin-Goldberg, a Berkely native, said he was last seen Saturday at a rave near the Israeli border that was savagely attacked by Hamas. His last messages to his mother were "I love you" and "I'm sorry." He hasn't answered any messages since.
"We know that he was injured in a gun battle," she told the press, "they were all civilians at a music festival."
"They were fish in a barrel, sitting in this bomb shelter," she added. "Terrorists came to the door, they were throwing grenades in, shooting machine guns. We know Hersh's arm from the elbow down was severed, was blown off, and that he tied a tourniquet around with his shirt. And Hamas came off after the gunfire settled down and said, 'Anyone who can walk, stand up and walk out.' We are told that he was completely calm. I think he was probably in shock."
In a similar situation, Jonathan Dekel-Chen said his son, Sagui Dekel-Chen is also missing after "Hundreds of heavily-armed, well-organized terrorists walked, rode, ran over the border with on object in mind, and that is to kill, maim, and destroy civilian life along the border," he was reportedly defending his community. The 35-year-old is a father of two, with another child on the way.
National Review reported that at least ten other families have been identified according to Rubi Chen.
WATCH: