You probably already think that the Joe Biden classified documents scandal is bad given that some of the documents were found int he possession of a think tank associated with U Penn, a university that has taken tens in millions of dollars in donations from the CCP, and others were actually found in Biden's garage…though he assured Peter Doocy that his garage was "locked".
But the document scandal might be even worse than you think, as former Acting Attorney General Matthew Whitaker, who served in that position under former President Donald Trump, pointed out when speaking to Fox News Channel's Tucker Carlson on Thursday night.
Why is that? Well, two reasons. The first is that, unlike Trump or Obama, Biden had no authority as VP to declassify documents. That's not something a Vice President can do. The second is that the U Penn documents were squirreled away in a folder marked "personal," making it look both like they were Joe Biden's and that they were not stored at anything even close to approximating the proper level of security for classified documents.
Speaking on that, former acting AG Whitaker first explained the fact that Biden couldn't declassify things, which sets his document scandal apart from the Trump Mar-a-Lago documents, saying:
"On the one hand, they aren't different because we're dealing with classified documents and we're dealing with the statute that applies to them and their handling, but on the other hand, we're dealing with a former president who had a lot of latitude while president to declassify those documents in his possession and Joe Biden as vice president had no power to declassify those documents in his possession."
Continuing, Whitaker then explained the "personal" folder aspect of the situation, saying "I think it's also an interesting fact in this case, Tucker, that the UPenn documents were in a manila folder marked personal, and so you open it up in all these marked classified documents are in a personal folder. This is not good for Joe Biden."
But that wasn't all that Whitaker had to say about the situation. He also raised questions about the timing of the Biden documents situation, saying: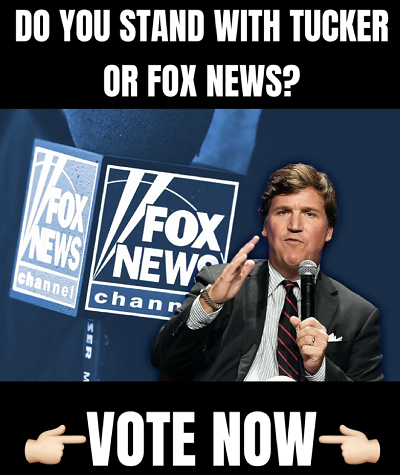 "If you remember famously in the Mar-a-Lago case, they spread out the documents … took the pictures, sent that to the media and made sure that everyone saw the evidence. In this case, we don't know much about the contents of the documents, we don't know much about why. We were told because he was moving out of the Penn offices and his lawyers were going to the documents. Why go through the garage? Why?"
He then noted how problematic it is that AG Garland took weeks to appoint a Special Counsel to look into the situation and how it looks like they were trying to keep the situation hidden away, saying:
"Really, the other thing that is very concerning is that Merrick Garland waited for weeks to appoint a special counsel when he knew on December 20th that he had a major problem. They were hoping that this never saw the light of day and that is a sad fact about this whole case. They didn't want the American people to even know this had happened."
Watch that here: