The ongoing situation in the House continues to spiral out of control.
On Wednesday, Republican Representative Kevin McCarthy lost his 6th round of votes to become Speaker of the House.
Republican Rep. Matt Gaetz and Rep. Lauren Boebert are not backing down as they and about 20 other Republicans continue to battle McCarthy and the establishment.
The situation is getting so bad that one GOP representative is threatening to resign from Congress if the rebellious group of Republicans is unable block McCarthy from becoming speaker.
"After six votes in two days, House Republicans still do not have a consensus candidate for speaker, and 20 GOP holdouts remain opposed to Rep.-elect Kevin McCarthy, R-Calif., for the job. One of the group, Dan Bishop of North Carolina, went so far as to say he would resign from Congress if they are unsuccessful in their effort to bring about institutional change in the House – which they do not trust McCarthy to deliver," Fox News reported.
"Such is the opposition the majority of the Republican conference faces as they struggle to find 218 votes for the next House Speaker. McCarthy can only afford to lose four votes in his quest for the speaker's gavel and not even the urging of former President Donald Trump for Republicans to rally behind him was enough to change minds. Until a speaker is elected, House Republicans cannot conduct business – they are not even sworn in – and their campaign promises to serve as a check and balance on the Biden administration on day one hang in limbo. The last time a speaker vote failed was in 1923," the outlet continued.
"We're going to either see improvement up here the same way we made remarkable improvements in North Carolina in the state legislature, or I'm out," Bishop said to Roll Call as he blasted McCarthy for repeating the same act over and over in Congress.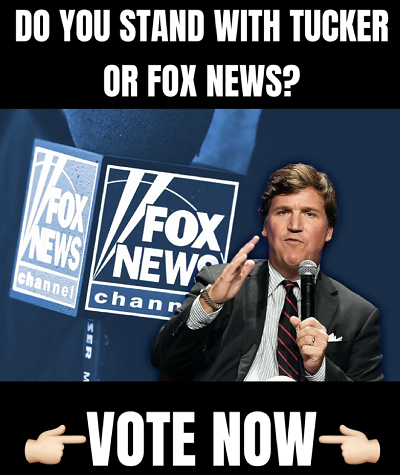 On Wednesday, Gaetz sounded the alarm about McCarthy, warning that the representative was "losing it" as several Republicans in the House are refusing to allow him to become speaker.
Yesterday, the House voted three times on selecting a new speaker however every vote failed for McCarthy.
In a tweet, Gaetz claimed McCarthy had texted a colleague that he was ready to "fund an endless war."
"McCarthy is losing it," Gaetz tweeted. "He texted one of my colleagues who didn't vote for him: "I am ready to fund an endless war" I'm assuming this is in *addition* to Ukraine."
McCarthy is losing it.

He texted one of my colleagues who didn't vote for him:

"I am ready to fund an endless war"

I'm assuming this is in *addition* to Ukraine.

— Matt Gaetz (@mattgaetz) January 4, 2023
On the House Floor on Tuesday, Gaetz went absolutely nuclear when he nominated Rep. Jim Jordan for House Speaker, defying Rep. Kevin McCarthy.
"Sometimes we have to do jobs that we don't really want to do and sometimes we have to do jobs that we are called to do," Gaetz said. "So my colleagues, I rise to nominate the most talented, hardest, working member of the Republican conference, who just gave a speech with more vision that we have ever heard from the alternative."
"I'm nominating Jim, Jordan. Jim Jordan is humble, perhaps today humble to a fault. Maybe the right person for the job of Speaker of the House isn't someone who wants it so bad. Maybe the right person for the job of Speaker of the House isn't someone who has sold shares of themself for more than a decade to get it."
WATCH:
BREAKING: Rep. @MattGaetz takes the floor to nominate Rep. @Jim_Jordan for Speaker of the House. pic.twitter.com/Pxh8dPNzoB

— ALX 🇺🇸 (@alx) January 3, 2023
Gaetz was referring to this speech by Jordan below:
Rep. Jim Jordan nominates Kevin McCarthy as Speaker of the House pic.twitter.com/gXalAAD0Uc

— The Post Millennial (@TPostMillennial) January 3, 2023
This wasn't the only explosive remark made by Gaetz.
Rep. Gaetz revealed that things are so bad that establishment Republicans are threatening those who do not vote for McCarthy with removal from House committees.
BREAKING: Matt Gaetz says Republican House members were threatened with removal from committees if they didn't vote for Kevin McCarthy.

The swamp is getting scared.

— Collin Rugg (@CollinRugg) January 3, 2023
"But we were threatened by my committee chairman to be on the Arms Services, Mr. Rodgers, that if we did not vote for Mr. McCarthy that we would be removed from committees," Gaetz said while speaking to reporters.
"Our position is that if Kevin McCarthy is the speaker of the house and we don't have an ability to ensure that there is umf behind the agenda and energy behind our oversight, then our committee assignments don't mean that much anyway," he slammed.
"I'm not here to participate in some puppet show where we pass a bunch of messaging bills, send them to the Senate, watch them die, fail to use leverage and don't hold the Biden Administration accountable," Gaetz said. "I don't want to relive the Benghazi experience where it's just theatre pretending to be oversight"