"The Rising" web series host Robby Soave snapped at his co-host, Briahna Joy Gray, after she criticized the Israeli government and raised humanitarian concerns about a potential Israeli ground invasion of the Gaza Strip. Soave accused her of sympathizing with terrorists, citing numerous pro-Hamas statements from politicians, university student groups and activists.
"When a Palestinian child is killed, and we heard this from Dershowitz and many other defenders of the indiscriminate killing of Palestinian children, well, it must be the case that Hamas is using them as a human shield. It must be the case that a missile was located, a Hamas missile was located close to those children and it could not be helped," Gray said. "And on the other side, we're being told that Palestinians are keeping Israeli children in cages and decapitating them by the dozens neither which rumor turned out to be true."
She went on to say argue that pro-Israeli media outlets are embellishing atrocities in order to "strip humanity from the people of Palestine." Gray then stated that the "indiscriminate" killing of Palestinian efforts is part of an effort to "flatten" Gaza, claiming that this is a strategy being employed by former Trump aide Max Miller and the Israeli government.
"Max Miller is an obscure Republican official, and it does not matter what he said," Soave snapped back. Gray then pointed out that leftists were urged to disavow pro-Hamas protests and statements that have popped up across the nation, at which point Soave shouted "they should apologize!"
"They should apologize for their endorsement of terrorist attacks on innocent Israeli civilians," Soave continued.  "Just as I am outraged by the retaliatory actions that are killing innocent Palestinian children everywhere. I care about both of these things and have said I care about both of these things over and over again."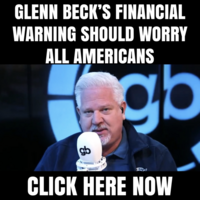 "It is you and the idiotic, leftist, terrorist-sympathizing people who do not care about the dead Israelis. They don't. And they've said it over and over again. Black Lives Matter has said it, the Harvard students have said it, the DSA in various locations have said it. The left endorses what Hamas did!"
Gray then interjected to state that Israel's national newspaper expressed similar sentiments to those of Harvard students in the U.S.
"I don't give a f**k Briana!" Soave replied. At that point, Gray referred to the Israeli government as "fascist" and insinuated that the government is responsible for the attacks as a result of their Gaza policy. "The Israelis are getting killed because a terrorist group targeted them," Soave shot back.
The testy exchange comes as Israel is preparing a ground invasion in order to "completely dismantle" Hamas after last week's terrorist attacks that left more than 1,300 Israelis dead.