A brand new report from the Daily Wire has revealed that House Democrats voted on Tuesday to help shield Hunter Biden from an investigation into his alleged influence-peddling schemes that were made known through information contained on the laptop he abandoned in a Delaware computer repair shop. And yet, the radical left expects us to believe they care about justice in their witch hunt against former President Donald Trump? Seriously? I don't think so.
The Daily Wire said that the House Oversight Committee voted right along party lines to end a "resolution of inquiry" that was proposed by Kentucky Republican Rep. James Comer. The congressman's proposal came after a number of text messages and emails from the now infamous laptop appear to indicate that Hunter Biden, along with one of President Biden's brothers, was involved in a scheme to sell political access to then-Vice President Joe Biden and that he actually knew about the matter himself.
"[Democrats] are continuing in their coordinated effort to shield a potentially compromised President," Comer remarked after the vote took place.
The Democrats blocked any inquiry into the influence peddling scheme of Hunter Biden. If Republicans take the House as expected in the midterms, the Democrats now effectively took ownership of Hunter — a political proprietary claim that few would relish. https://t.co/GyhncHndlD

— Jonathan Turley (@JonathanTurley) September 21, 2022
"The Kentucky lawmaker has warned that revelations from the laptop paint the entire Biden family as a national security threat. The computer, which was abandoned at a Wilmington, Delaware, computer repair shop, contain photos, videos, emails, and text messages which paint the president's son as a drug-addled, venal degenerate but also raise troubling questions about President Joe Biden's own role in his son's corrupt dealings," the Daily Wire reported.
"President Biden's family peddles access to the highest levels of government to enrich themselves, often at the expense of U.S. interests," Comer went on to say before the vote. "We need to know if President Biden has received a cut from these shady foreign business deals. If President Biden or his immediate family has, that is a national security threat, and he may be compromised."
The Daily Wire then said, "The House vote came after 33 Republican senators asked Attorney General Merrick Garland to appoint a special counsel in the matter. While Democrats have managed to shield the Bidens for now, Republicans could be poised to capture the House, and possibly the Senate, in November, in which case some kind of Congressional investigation seems all but certain."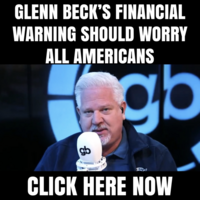 "Even if no criminal acts are charged, the foreign dealings of the Hunter and his uncle were clearly corrupt and leveraged access to Joe Biden to acquire windfall payments from governments and their surrogates," George Washington University Law Professor Jonathan Turley stated in a post published on his blog. "There is no good faith basis to refuse to investigate such a scheme designed to influence U.S. policy and policymakers."
Hunter Biden, the younger son of Joe Biden, tagged along with his dad on trips overseas during the time the current president served as the vice president for the Obama administration. He managed to pull in some very lucrative deals with investors working for a couple of big time energy companies in both China and Ukraine.
President Biden stated during a "60 Minutes" interview that aired over the weekend that Hunter's business dealings had no impact on our country's national security.
"There's not a single thing that I've observed at all from — that would affect me or the United States relative to my son Hunter," Biden commented during the interview.
"President Biden has previously insisted that he and his son never discussed any of Hunter Biden's business dealings, a claim refuted by photos and messages on the laptop, White House visitor logs, and the claims of Tony Bobulinski, a former Hunter Biden associate who identified the president as 'the Big Guy' who Hunter Biden's emails referred to as getting a cut from his foreign business deals," the report continued.
Several whistleblowers from within the FBI have come forward to inform Republican lawmakers that the top dogs over at the bureau have managed to shut down any investigations into the laptop, which was obtained by the agency back in 2019, with the end goal of not allowing the contents of the computer to have an impact on the 2020 presidential election. A poll that was conducted by Technometrica Institute of Policy and Politics revealed that a whopping 79 percent of Americans think that former President Donald Trump would have won the election if voters had been made aware of the contents of Hunter Biden's laptop and that what was found on it was real.
"The legacy media parroted Democrat claims the laptop, first revealed by the New York Post, was part of a Russian disinformation plot. But in recent months, outlets such as The New York Times and Washington Post have grudgingly admitted the laptop is authentic although they have not conducted meaningful reporting on its contents," the report concluded.