While addressing supporters in New Hampshire on Monday, leading Republican presidential contender Donald Trump responded to a 2016 statement from then-Vice President Biden where he expressed his desire to physically fight then-candidate Trump. He later repeated the claim during the 2020 campaign cycle.
"They asked me would I like to debate this gentleman, and I said no. I said, 'If we were in high school, I'd take him behind the gym and beat the hell out of him,'" Biden told a small crowd of supporters at the University of Miami in 2018.
Trump has brushed off Biden's threat on numerous occasions, pointing to the nation's oldest president's limited mobility, as well as his frequent battles with staircases and stages. While speaking at a 2016 rally, Trump referred to Biden as "Mr. Tough Guy" and appeared amused by his statement. "You know when he's Mr. Tough Guy? When he's standing behind a microphone by himself," Trump said.
The former president again responded to Biden's infamous threat while speaking to supporters in New Hampshire on Friday, stating that he would "love" to take him up on the opportunity.
"Remember when Biden said, 'I'd like to take him to the back of the barn.' Oh, I dream of that," Trump declared, drawing cheers. "You know what I'd do with him? I'd hit him right in that fake nose," he continued before shadowboxing.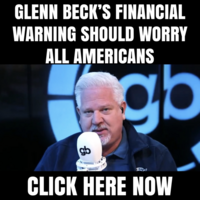 "I'd hit him right in that fake nose, that fake nose. We'd have plastic laying all over the floor."
The GOP frontrunner also mocked President Biden's frequent struggles with staircases, drawing more laughs. "He can't even walk up…. the children's stairs on Air Force One, ya know?" Trump said.
"Now doesn't that look terrible? You see a man come out and you wanna see a man — or woman — walk off Air Force One nice and high, wave to everybody. This guy goes through the little stairs, we call them the children's stairs. And now he's made it a common practice because he can't make it up or down."
Trump was in New Hampshire on Monday to officially file for the state's first-in-the-nation primary. He is currently leading in the state by a wide margin and is widely expected to re-capture the state that propelled him to the nomination in 2016.