On Monday, House Committee on Oversight and Accountability Chairman, James Comer (R-KY), issued a subpoena to former White House Counsel Dana Remus, demanding her deposition in relation to President Joe Biden's alleged mishandling of classified documents.
The move marks another step in the ongoing investigation into the Biden administration's handling of sensitive information. Remus served as the White House Counsel under President Joe Biden.
She played a significant role in the Biden administration, overseeing the team of lawyers responsible for advising the President and the Executive Office on a wide range of legal and constitutional issues. She was also the general counsel for the Obama Foundation and Obama's personal office.
During the 2020 presidential campaign, she worked as the general counsel for Joe Biden's campaign, where she was involved in navigating legal issues related to the election.
Comer's decision comes amidst growing concerns over the White House's narrative regarding President Biden's handling of classified documents. The committee has been keen to uncover whether Biden retained sensitive documents linked to his family's foreign business dealings, which reportedly brought in millions for the Biden family.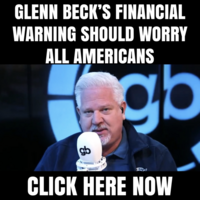 The focus is not only on the mishandling of these documents but also on the potential compromise of national security. The Oversight Committee had previously uncovered financial records indicating significant payments to the Biden family and associates from entities in China, Russia, Ukraine, Kazakhstan, and Romania.
This in turn, has raised questions about the connection between these payments and the classified documents in question. On October 11, the committee released information suggesting that the White House and Joe Biden's attorney may have omitted crucial details about the discovery of classified materials at the Penn Biden Center.
The committee is now seeking to understand the reasons behind Biden's retention of certain classified documents, particularly if they relate to his family's foreign business transactions, and why numerous White House officials were involved in obtaining personal materials on behalf of President Biden.
"Facts continue to emerge showing that the White House's narrative of President Biden's mishandling of classified documents doesn't add up," said Comer.
"The Oversight Committee looks forward to hearing directly from Dana Remus and other central figures to further our investigation into President Biden's mishandling of classified documents and determine whether our national security has been compromised."
In addition to Dana Remus, the committee is seeking transcribed interviews with four other White House employees who are believed to have knowledge about the situation. These efforts represent a concerted push by Republican leaders to hold the Biden administration accountable and ensure the integrity of national security protocols.
"President Biden's mishandling of classified documents, including the apparently unauthorized possession of classified material at a Washington, D.C. private office and in the garage of his Delaware residence, raise serious concerns about his mishandling of sensitive intelligence information and his Department of Justice's double standard of justice," said Jim Jordan (R-OH).
"Today's subpoena and transcribed interview requests represent another step in holding President Biden and the DOJ accountable."
On November 8, Comer authorized the subpoenas for Hunter Biden, James Biden, and associate Rob Walker. The investigation, which gained momentum following claims of severe financial misconduct during Joe Biden's vice presidency, seeks to unravel the web of financial transactions involving the Bidens and their associates.
Week ago, Comer had indicated that the subpoenas targeting the Biden family were expected to be issued "in a matter of days."