As President Donald Trump's meteoric rise in the polls continues to turn Michigan redder and redder, one former GOP congressman has launched his bid to take the House seat of a retiring Democratic colleague.
Former Rep. Peter Meijer (R-MI) officially announced his candidacy Monday after months of weighing the bid while operating under an exploratory committee, a step taken by candidates to test the waters before making the plunge. Meijer wrote in a press release obtained by The Daily Caller that he gives Republicans the "best chance" of nabbing a seat in a swing state to help the GOP keep its slim congressional majority.
"My wife and I prayed hard about this race and how we can best serve our state and our nation," Meijer said in a statement. "We considered every aspect of the campaign, and are confident we have the best chance of taking back this seat for the Republicans and fighting hard for a conservative future."

"We are in dark and uncertain times, but we have made it through worse. The challenges are great, but so is our country. If we are to see another great American century, we need leaders who aren't afraid to be bold, will do the work, and can't be bought," Meijer continued.
I am excited to join the race for the United States Senate! pic.twitter.com/qf2CnCUQNk

— Peter Meijer (@VoteMeijer) November 6, 2023
Meijer, a U.S. Army Reserve veteran, held office from 2021 to 2023. He skewed to the moderate wing of the party while in office, accepting the results of the 2020 election and calling on his colleagues to denounce "lies" about an election some claimed was stolen for Joe Biden. After joining nine other Republicans who voted to impeach former President Donald Trump, Meijer lost the Republican primary to John Gibbs, who then lost the general election to now-Democrat Rep. Hillary Scholten.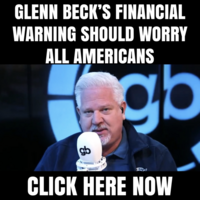 The election of House Speaker Mike Johnson (R-LA) presents a challenge for Republicans like Meijer who must defend their GOP leader against attacks from Democrats seeking to tie them to the Louisiana Republican's more conservative social positions. At the same time, Johnson has provided good fodder for Republicans to use generally; his first move as Speaker was to defund the IRS and use the proceeds to pay for a $100 million aid package to Israel. Over half of Americans have an unfavorable opinion of the tax collection agency.