Hundreds of demonstrators descended on President Biden's home in Wilmington, Delaware on Saturday as worldwide pro-Palestinian marches continued for the fifth consecutive weekend.
Protesters accused the president of supporting genocide in the Gaza Strip for refusing to call for a ceasefire. Biden has offered support for Israel and endorsed their military objectives in response to the October 7 terrorist attacks, pinning the president at odds with elements of the Democratic Party.
Outside Biden family's Wilmington estate on Saturday, hundreds of protesters waving Palestinian flags marched on surrounding streets. Demonstrators could be heard chanting "from the river to the sea, Palestine will be free," a phrase that calls for the complete eradication of Israel.
Others chants included "shut it down" and "Biden, Biden, you can't hide! We charge you with genocide!"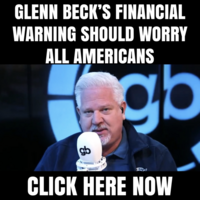 The rally was headlined by a number of speakers, including Linda Sarsour, a far-left activist and 2017 Women's March organizer with ties to radical Islamist groups.
President Biden has found himself at odds with significant elements of his 2020 coalition due to his support of the Israeli government and refusal to give in to ceasefire demands. Last week, dozens of pro-Palestine demonstrators attempted to breach the White House gates, which were vandalized.
U.S. Rep. Rashida Tlaib (D-MI) — who was recently censured by the House due to her defense of the "from the river to the sea" slogan — has threatened to withhold her support from Biden in 2024 if he does not call for a ceasefire.
"Mr. President, the American people are not with you on this one," Tlaib said in a video statement last week. "We will remember in 2024," she added, further accusing Biden of "supporting genocide" in Gaza.