Senator Tommy Tuberville (R-AL) has voiced his opposition to the ongoing impeachment efforts against President Joe Biden. Tuberville's stance comes as a blow to House Republicans, as he joins a growing list of GOP senators expressing skepticism about the impeachment inquiry.
Speaking on NBC's "Meet the Press NOW," Tuberville emphasized the importance of having a solid case before moving forward with impeachment proceedings. "You don't bring a vote to the floor unless you are pretty sure that you can get the amount of votes that you need," he stated.
He further expressed doubt about the Senate's ability to secure the necessary votes to convict Biden, saying, "I know that wouldn't make it to anywhere over here in the Senate. That probably wouldn't even — wouldn't even let it make it to the floor."
Tuberville's comments underscore an uphill battle House Republicans face in their quest to impeach President Biden. The allegations of abuse of power and corruption against the president have been a point of contention, with many demanding a thorough investigation to uncover the truth.
The Alabama senator was candid about his stance on impeachment, asserting, "I'm not for impeachment unless it is ironclad." He drew parallels to the previous impeachment proceedings against former President Trump, emphasizing the need for clarity and truth. "As I said about President Trump, if you're gonna come after a former president or president, let's not waste time. Let's know the truth. Let's be able to bring it out. Let the American people know."
Yesterday, McCarthy held a sudden press conference Tuesday morning where he announced the beginning of impeachment proceedings against Biden.
"I am directing our House committees to open a formal impeachment inquiry into President Joe Biden. Over the past several months, House Republicans have uncovered serious and credible allegations into President Biden's conduct—a culture of corruption," wrote McCarthy on X where he posted a short video clip of his remarks.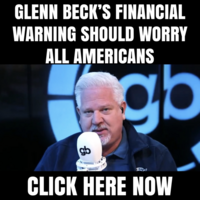 Senate Majority Leader Chuck Schumer did not hold back his thoughts on the impeachment inquiry against Biden. Labeling the move as "absurd," Schumer ironically described the inquiry as a "witch hunt," echoing a term frequently used by former President Donald Trump during his own impeachment proceedings.
Schumer said, "I think the impeachment inquiry is absurd. The American people want us to do something that will make their lives better, not go off on these chases and witch hunts."
It's not only Democrats throwing punches at McCarthy. Representative Matt Gaetz of Florida also took aim, accusing him of failing to uphold promises made earlier this year. Gaetz's remarks come amid growing tensions within the Republican Party over direction and leadership.
"Mr. Speaker, you are out of compliance with the agreement that allowed you to assume this role." Gaetz went on to criticize McCarthy for not holding votes on term limits or balanced budgets and for not releasing the January 6th tapes in full. Gaetz also expressed his frustration over what he perceived as a lack of action against the "Biden crime family."
Tuberville, like many GOP members, has highlighted the myriad of challenges currently facing Republicans in the Senate, suggesting that an impeachment trial might further complicate matters. "We got enough problems going on right now," he remarked. However, he expressed hope that the House would act judiciously, adding, "Hopefully we just find out what's going on and, and American people get the truth."
With the balance of power delicately poised, the outcome of the impeachment proceedings remains uncertain.