Former President Donald Trump continues to draw support from some of the most unexpected corners of the electorate, and perhaps none is more surprising than the world of hip-hop. That trend continued this week when a Billboard Top 50 artist expressed her support for Trump and said he's seen in a different light by marginalized communities since facing criminal charges.
Rapper Sexyy Red, 25, was asked on a podcast recently whether "people are going to support Trump now in the hood or no?"
Responding to comedian Theo Von, Red — whose real name is Janae Wherry — had this to say:
"Yeah, they support him in the hood," she said. "Because, at first, I don't think people was f—ing with him, like they thought he was racist, saying little s— against women. But once he started getting black people out of jail and giving people that free money, ah baby, we love Trump. We need him back in office."
Red was referencing some landmark moments for hip-hop during President Trump's first term, including his work to release rapper A$AP Rocky from jail overseas and his issuing of pardons to Lil Wayne, Kodak Black, and 141 others during the final hours of his presidency. His decision to send direct payments to Americans during the height of the pandemic proved especially popular, too.
Beyond virtue signaling, President Trump also worked closely on prison reform efforts with his son-in-law Jared Kushner and daughter Ivanka Trump who took their cues from Kanye West and other Black artists who were encouraged by the former president's refreshing approach to criminal justice. His efforts culminated in the passage of the First Step Act, a bipartisan piece of legislation aimed at reducing recidivism as well as the nation's prison population.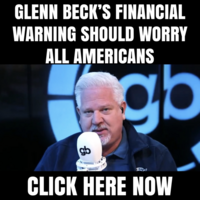 Red topped the charts recently with her hit single "SkeeYee," a first for the artist who only arrived on the scene in 2018. Her anthem has maintained its #67 position on the Top 100 since September, and she followed up that success by cementing four hits on the TikTok Top 50 charts.
The St. Louis-born rapper said her affinity for Trump stems from his willingness to publicly diss his critics. "He funny," she said. "We need people like him."
During his first campaign for president, Trump famously addressed a crowd of Black voters in Michigan, asking "what do you have to lose" by supporting me and arguing that Democratic policies had failed communities of color. His second campaign was anchored by the "Platinum Plan," which promised to invest $500 billion in Black communities across the country. He drew support that year from multiple hip-hop stars including 50 Cent, Ye, Lil Wayne, Lil Pump, BlocBoy JB, Five Foreign, Waka Flocka Flame, Asian Doll, and 6ix9ine.
President Trump's continual appeal to Black voters is a distressing sign for President Biden who has seen his poll numbers crater with the traditionally Democratic voting bloc.