The U.S. House of Representatives will be holding a second floor vote on the election of a new House Speaker on Wednesday at 11 a.m. ET, according to a report from Punchbowl News congressional reporter Mica Soellner. The House is currently in recess after 20 Republicans voted against House Judiciary Committee Chair Jim Jordan (R-OH) on the first ballot.
At least one of the Republican holdouts, Rep. Doug LaMalfa (R-CA), reportedly told Jordan that he voted for McCarthy in protest, though the California congressman does plans to support his bid on the second ballot.
As for the other 19 Republicans, some have stated that they will still be voting against Jordan on the second ballot for a variety of reasons. Rep. Ken Buck (R-CO) told CNN that Jordan needs to "unequivocally state" that Donald Trump lost the 2020 election in order to secure his vote. Buck also stated that his "involvement in the events surrounding January 6" is something he cannot look past.
Others are reportedly floating the idea of expanding the powers of House Speaker Pro Tempore Patrick McHenry (R-NC) while the conference decides on a speaker.
Meanwhile, supporters of Jordan's bid have expressed confidence that he will be able to secure the necessary votes after continued discussions with the holdouts. "In this town, there's always a way forward, its just a matter of how you're gonna get it done," said Rep. Byron Donalds (R-FL). "So ya know, I'm confident in Jim and that he'll be able to get with these individual members who have now identified themselves, and then we go from there."
Rep. Anna Paulina Luna (R-FL) affirmed that she will be holding the line on Jordan's speaker bid in a video statement. "Got word that we won't be voting again for Speaker until tomorrow at 11 a.m. Eastern. You guys can all tune in to that vote on C-SPAN. But just to let you know, Florida's 13th congressional district, all the way from Pinellas County, Florida, will be voting for Jim Jordan," she said.
"I'm standing by your requests and your wishes. We've been getting tons of text messages, emails, and phone calls to the office and all I can say is I will be representing your wishes up here in Washington," Luna continued. "And frankly those calls, those texts, those emails, they're actually working. I'm hearing members talking about this on the floor, that they're receiving requests to vote for Jim Jordan. So all I can say is, this is your house, this is a people's house."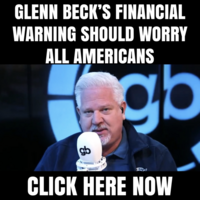 "Not special interests, not up here in Washington. Washington doesn't vote for us, it's you guys that vote for us. So I will be respecting your wishes, and I look forward to casting my vote tomorrow and for as many votes as it takes to get Jim Jordan elected as the Speaker of the 118th Congress."
This is a developing story.