Congressman Jim Jordan's (R-OH) bid for the Speaker of the House position has suffered another setback as an increasing number of his fellow Republicans cast their ballots against him in a secret vote.
Jordan was defeated in the conference's secret ballot Friday afternoon and is no longer the designated nominee for speaker according to reporter Jake Sherman. The final count stood at 112-86. Jordan faced a decisive defeat — hinting at his dwindling chances.
Margin was large, sources tell me.

— Jake Sherman (@JakeSherman) October 20, 2023
122-86 was the final tally. Jordan went down handily.

— Jake Sherman (@JakeSherman) October 20, 2023
The House GOP's now-former Speaker Designate's hopes have been vanishing as a total of 25 Republicans, up from the initial "Swampy 22", opposed his third bid earlier today. Insiders have disclosed that an earlier meeting between Jordan and the other Republicans ended on a sour note, solidifying the perception that Jordan's speakership ambition is slipping away.
Yesterday, Jordan signaled his intent to run on a third ballot after previously showing support for Rep. Patrick McHenry (R-NC) as interim speaker. The change in stance reportedly followed after counsel from his ardent conservative supporters, pushing against any potential compromises favoring Democrats.
This internal GOP battle has greatly hindered the House majority's capacity not only to govern but also to chase down leads pertaining to the impeachment inquiry of President Joe Biden.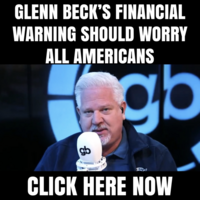 REACTIONS:
Uhm, wouldn't it make sense for Republicans House members to stay in town until they come to some type of decision? They are wasting precious time.

— Anthony M. Hopper (@elander777) October 20, 2023
Wao difference is very low

— Anas Chudhary (@anas_chudharyy) October 20, 2023
The GOP didn't want him. It was obvious.

— Cryptocurrency News Channel (@CryptoNewsBob) October 20, 2023
So So Sad 😞

— Tahir Chaudhary (@3MTS_) October 20, 2023
It's saddening..

— Shanzay Ehsan (@shanzay_ehsan) October 20, 2023