Congressman Jim Jordan's (R-OH) ambition of securing the Speaker of the House seat is teetering on the edge as even more fellow Republicans have broken away to cast their votes against him. The failure to achieve sufficient votes marks an unfortunate setback for Jordan in his third attempt at the position.
The list of dissenting Republicans has reached 25 names, surpassing the initial "Swampy 22" who had opposed him just a day earlier. Noteworthy among the dissenters are Rep. Brian Fitzpatrick (R-PA), who threw his weight behind Speaker Pro Temp Patrick McHenry (R-NC), and Rep. Marc Molinari (R-NY), who supported his former colleague Lee Zeldin (R-NY).
BREAKING: 25 Republicans voted against Jim Jordan for Speaker on the latest ballot:

Bacon
Buchanan
Buck
Chavez-DeRemer
D'Esposito
Diaz-Balart
Ellzey
Ferguson
Fitzpatrick
Garbarino
Gimenez
Gonzales
Granger
James
Kean
Kelly
Kiggans
LaLota
Lawler
Miller-Meeks
Molinaro
Rutherford…

— Greg Price (@greg_price11) October 20, 2023
Internal reports reveal that a recent meeting between Rep. Jordan and the dissenting Republicans did not end on positive terms. Punchbowl News' Jake Sherman relayed that the message in the meeting was clear — Jordan's chances of becoming Speaker are dimming rapidly.
1 P.M. — Several House Republicans tell us that they will vote in the closed meeting as to whether Jordan should remain the party's nominee for speaker

— Jake Sherman (@JakeSherman) October 20, 2023
Meanwhile, outspoken political figure, Steve Bannon, expressed his frustration over the unfolding drama, and told Republicans to stand firm in their support for Jordan. He stated, "Get to the floor and keep voting. Rip their masks off. Let the whole nation see, particularly these southern congressmen. Corrupt up to their eyeballs. Expose them to the nation. Let their constituents see."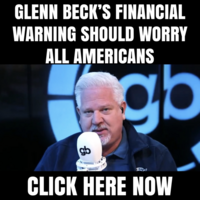 Throwing a curveball into the mix, Jordan announced his intent to run on a third ballot yesterday after initially expressing support for Rep. McHenry's interim Speakership. The unexpected reversal came after discussions with his staunch conservative supporters, who advised him to remain resolute against any compromising solution that could empower the Democrats further.
McHenry's interim position, unpopular with GOP voters, has nevertheless stirred the hopes of lobbyists from across the political spectrum. They wish for him to take on the seat longer. One of the significant concerns raised by groups has been McHenry's intimate ties with the corporate world, notably the financial sectors. The apprehension is that having McHenry as the speaker could lead to undue influence from financial moguls and lobbyists.
This deep-seated rift within the Republican ranks — marked by sharp exchanges between Jordan and the so-called establishment Republicans — is indicative of the party's current inability to nominate a unifying Speaker. The internal strife is diverting their focus away from effectively governing.
The removal of former Speaker Kevin McCarthy (R-CA) from his position, orchestrated by Rep. Matt Gaetz (R-FL), has drawn widespread criticism. Many see it as a move that has left the Republicans floundering, paralyzing their legislative agenda.
Gaetz said yesterday, "I'm against Speaker Light. I'm against Bud Light. I believe it is a constitutional desecration to not elect a Speaker of the House. We need to stay here until we elect a Speaker."
The Biden administration and its supporters are capitalizing on this Republican disarray. By drawing attention to the GOP's internal battles, they hope to shift the narrative away from critiques of the President's tenure. In a strategic move, external allies of the administration have launched ad campaigns targeting vulnerable House Republicans.
The GOP's path forward remains uncertain. The power struggle for the Speakership is a clear indication of deeper ideological rifts within the party that need immediate resolution for them to present a united front against their political adversaries.