In Thursday night's episode of his show, Steve Bannon, former White House Chief Strategist, expressed his frustration with the GOP's handling of the first impeachment hearing of Joe Biden. Bannon's sentiments were echoed by Sebastian Gorka, who lambasted the Republicans for being outmaneuvered by the Democrats, despite, in his view, the latter not having the brightest minds on their side.
On Thursday, Republican committee members presented financial records, emails, texts, and testimonies from both witnesses and whistleblowers. The evidence purportedly indicated that President Joe Biden deceived the American public regarding his involvement and knowledge of his family's international and domestic business activities.
Gorka vented to Bannon, "They didn't exactly have smart people on the Democrats' side. Nobody's ever going to accuse AOC, Jamie Raskin, or the Levi Strauss heir from New York of actually having three brain cells amongst them."
He continued, "Goldman, Cortez, and Raskin are clinical imbeciles. They fell off the dumb tree and hit every branch on the way down, and they still owned the Republicans."
"The GOP just sat there, nodding. What pisses me off the most is when they roll out Republicans, and I've never heard of this congressman or woman, and they're just like, 'here's another meat puppet, here's your script, darling, read it,' and then the Democrat just owns them."
WATCH: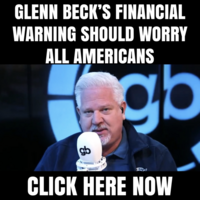 Throughout the show, Bannon and others were rife with criticisms aimed at GOP figures like Jim Jordan and James Comer. Natalie Winters remarked, "Today really was rock bottom. Our House Republicans don't know what they're doing. These people are fundamentally unserious."
Yesterday, Oversight Chairman James Comer (R-KY) asserted that Biden has consistently been untruthful about his awareness of and participation in his family's business schemes, emphasizing the pressing need for accountability.
House Judiciary Committee Chairman Jim Jordan (R-OH) spotlighted four pivotal facts related to Hunter Biden's association with the Ukrainian energy company, Burisma, and Joe Biden's potential involvement. Furthermore, House Committee on Ways and Means Chairman Jason Smith (R-MO) believes that the Biden family had received substantial payments from foreign entities, including nations like Russia, China, Ukraine, and Romania.
The hearing also brought to light various text messages exchanged between Hunter Biden and several individuals. These messages insinuate that the Biden family might have established shell companies to obscure certain payments, raising suspicions about Joe Biden's potential involvement in these transactions.
As a subsequent step in their ongoing investigation, the committee declared its intention to subpoena both Hunter and James Biden's business and personal bank records. In summation, the hearing sought to elucidate allegations surrounding President Biden's potential involvement in his family's business endeavors and to determine if such actions merit an impeachment inquiry.
Comer proclaimed, "The witnesses today have all identified the evidence the committee has uncovered as deserving further inquiry. And that is what this committee will do, no matter where that evidence leads."
"I want to thank the witnesses for their testimony today," Comer continued. "It confirms the evidence compiled by this committee, justifies the investigation of Joe Biden's role in his family's international business schemes, and justifies the next step of this investigation."