Details of the upcoming third speakership ballot have emerged, shedding light on the next saga for the divided Republican ranks. As reported by Fox News Digital, the vote to determine the next House Speaker is set for Thursday.
In Wednesday's second round of voting, Rep. Jim Jordan (R-OH), who was once favored to win the position, faced mounting resistance from his own party. Jordan, nominated by the GOP conference a week prior, was unable to muster adequate support to clinch the gavel.
The increasing rift within the GOP became evident as 22 Republicans voted against Jordan on Wednesday, up from the 20 who opposed him on Tuesday. The number exceeds the four-vote margin Jordan could afford to lose. While a faction of his supporters remains hopeful, urging him to persist, others are actively exploring alternative candidates.
Despite the challenging landscape, Jordan's team remained tenacious. They informed Fox News Digital, "We're going to keep going." This steadfastness reflects the sentiments of House Freedom Caucus Chairman Scott Perry (R-PA), who took to social media to rally support, asserting the fight represented by Jordan against the established order.
The second ballot's unfolding showcased the divisions within the GOP. As Jordan's support waned, votes were cast in favor of other contenders, pushing the final decision into more rounds of voting. Prominent deviations included Rep. Don Bacon (R-NE) who voted for McCarthy, and other Republicans such as Vern Buchanan (R-FL) and Ken Buck (R-CO) opting for different candidates. In total, 22 Republicans deviated from backing Jordan during the session.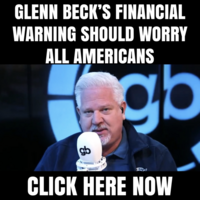 Background insights reveal that these unexpected splits can be traced to discussions between the Democrats and a subset of Republicans representing districts that Biden won. With concerns about potential implications for their constituencies, the group considered forging a bipartisan leadership.
While Rep. Jordan remains in contention, his diminishing intra-party support signals challenges ahead. In the face of adversity, Jordan has displayed determination. After losing 20 Republicans' backing in the first vote, he emphasized the intent to keep working, confident of gaining the requisite votes.
Meanwhile, talks within GOP circles highlight the potential to empower Rep. Patrick McHenry (R-NC), the current Speaker Pro Tempore. To elevate McHenry, the backing of House Democrats may be essential.
Throughout these proceedings, House Democrats have consistently shown unity, casting their votes for Minority Leader Hakeem Jeffries.