The case for a Speaker Jim Jordan (R-OH) appeared to gain strength Friday as Republicans ranging in philosophy from moderate to very conservative signaled their growing comfort with President Donald Trump's endorsed candidate leading the House.
Rep. Jordan's stock rose Thursday after Majority Leader Steve Scalise (R-LA) withdrew from consideration after failing to secure support from the 217 members necessary to win a full House vote. As a close second, Jordan drew from a well of support running deep thanks to his years chairing the ultra-conservative House Freedom Caucus. While his pedigree generated consternation from moderate GOP representatives, sources indicate that the small bloc of holdouts is starting to warm to Jordan.
Rep. Richard Hudson (R-NC), an ally of former Speaker Kevin McCarthy (R-CA), voiced support for Jordan in a statement on X where he said the "best chance to stop [President Joe] Biden" is to coalesce behind the conservative firebrand.
"We must unite behind one leader with the integrity, the ability, and the vision to lead us. I believe Jim Jordan is that leader and I ask my colleagues to join me now," Hudson wrote.
Notable. https://t.co/e4G8ot4sBf

— Jake Sherman (@JakeSherman) October 13, 2023
At the same time, sources continue to describe Jordan's bid for moderate support as an "uphill battle" made worse by the fact that Rep. Dusty Johnson (R-SD), a conservative, will be delivering a nominating speech on behalf of the Ohio Republican.
Per a source: "There is a contingency of moderates that remain firmly opposed to a Jim Jordan speakership. Swaying them will be an uphill battle for Jordan."

I'm told some moderates are upset that Dusty Johnson will give a nominating speech for Jordan…

— Mica Soellner (@MicaSoellnerDC) October 13, 2023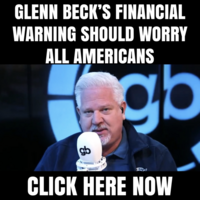 Other congressmen upset by McCarthy's ouster are starting to come around, including Rep. Mike Simpson (R-ID) who previously said he would never support Rep. Jordan under any circumstance.
Yesterday …
Q: Would you ever support Jordan under any scenario.
Simpson: "No."

Today …. https://t.co/5qxaaYWfTM

— Jake Sherman (@JakeSherman) October 13, 2023
The ultra-conservative faction of the House responsible for McCarthy's defenestration has tied their wagon to a Jordan speakership. On Thursday, Rep. Matt Gaetz (R-FL) switched his allegiance from Scalise to Jordan while excoriating former Speaker Paul Ryan for, as he claimed, growing the national deficit and national debt during his tenure. Ryan recently went public with his criticism of Gaetz for engineering Rep. McCarthy's downfall.
"Paul Ryan was a failed Speaker in a lot of ways and probably had great connection, great empathy with Kevin McCarthy and they are that commonality… The way to fund the government isn't the way Paul Ryan did it: through omnibus bills, continuing resolutions. The way to fund the government is through [single-line spending]," Gaetz said.
"Paul Ryan ran this place for years and our deficits and debts grew during that time," he added.
WATCH:
His show of support from the right was reiterated by U.S. Senator Ted Cruz (R-TX) who on Friday said he is wading into the House's dispute for the first time because he counts Rep. Jordan as a "good friend and strong conservative."
For years, I've stayed out of House leadership elections, but this time I endorsed @Jim_Jordan. Jim is a good friend and a strong conservative.

My philosophy on political endorsements is to support the strongest conservative who can win. That is Jim Jordan.

— Ted Cruz (@tedcruz) October 13, 2023