CBS's Catherine Herridge has reported on new findings from the Hunter Biden investigation based on documents released by the Republican-led House Ways & Means Committee, as well as Hunter's trial. One of these documents, Exhibit 202, contains an email from August 2020 in which prosecutor Leslie Wolf instructs senior FBI and IRS investigators to focus their search warrant narrowly, specifically on potential breaches of foreign lobbying laws, known as FARA.
"So who is "Political Figure 1?" Herridge asks. "Well, that's explained in Exhibit 203. It is heavily reacted, but this is the draft warrant and it lists "Political Figure 1″ as former Vice President Joe Biden."
"The IRS whistleblowers have alleged they were blocked from following evidence that may have led to President Biden. We reached out to special counsel David Weiss and the Justice Department, who declined to comment. Weiss says he is working independently from the Justice Department."
Nevertheless, both President Biden and his son Hunter have maintained their innocence regarding these allegations.

Hunter Biden left a Delaware courthouse Tuesday morning after pleading not guilty to felony gun charges stemming from an application he submitted to purchase a firearm where he lied about his use of illegal drugs including crack cocaine.
The case, brought by Delaware U.S. Attorney David Weiss, tests the Justice Department's limits for prosecuting the son of President Joe Biden after multiple fiascos suggesting the handling of Hunter's case was influenced by ham-handed interjections by top officials within the Biden administration.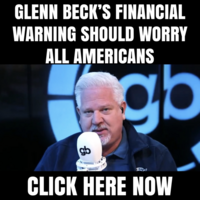 Weiss was recently granted special counsel powers following tremendous pressure on U.S. Attorney General Merrick Garland to show that Hunter's various legal entanglements were not being politically influenced.
Herridge was present inside the courtroom to witness the proceedings. She reported, "I was not more than five feet away from Hunter Biden as he entered the courtroom and took his seat when the hearing came to order. There was a nervous smile and some laughter with his attorneys."
"Asked by the judge on Tuesday if he understood the alleged crimes and penalties, which can include up to 25 years in prison if convicted, Hunter Biden responded in a soft but determined voice: 'Yes, your honor.'"
It's noteworthy that during a previous appearance at the same federal courthouse, a plea arrangement concerning two misdemeanor tax offenses and a serious gun-related crime fell through, potentially paving the way for graver charges against the President's son.
Throughout the proceedings, his primary lawyer, Abbe Lowell, contested the legitimacy of the statute accusing Hunter of possessing a gun as a drug user, labeling it as unconstitutional. Meanwhile, the shadow of the special counsel's investigation looms large, with the prospect of introducing tax-related charges against Hunter in the ongoing case.
Given the previous collapse of a plea deal in this case, the door remains open for the introduction of more serious charges. Concurrently, the special counsel's investigation is deliberating on the possibility of levying tax charges against Hunter Biden.
The indictment of Hunter is the first to be brought since Weiss gained special counsel powers, a designation he was reportedly denied on his first request according to whistleblowers with the IRS. In his filings for the latest case, Weiss writes in disturbing detail how the embattled first son was high on drugs when he applied to own several high-power handguns.