Former President Donald Trump is reportedly considering a trip to the Capitol next week for the House Republicans' Speakership forum, fueling speculation about his potential bid for the gavel. This news comes amidst the political chaos that has engulfed the GOP following the removal of former Speaker Kevin McCarthy.
According to sources familiar with internal GOP discussions, Trump is open to the idea of presenting himself as a candidate for the Speaker's position. If this were to materialize, Trump would address the House GOP before the internal speaker election scheduled for next Wednesday. However, a final decision on this matter is yet to be made. The GOP is set to convene on Tuesday for an internal "candidate forum" according to Politico.
Given Trump's status as the frontrunner for the 2024 presidential primary, whether he would actually contest for the Speaker's position remains uncertain. For Trump to secure this role, he would need almost unanimous support from the House GOP, a challenging feat considering his polarizing tenure as President.
Notably, one of Trump's staunch allies, House Judiciary Chair Jim Jordan, has already thrown his hat into the ring for the Speaker's position. Jordan recently revealed that he had discussed his bid with Trump.
From colleague Brooke Singman. Trump expected to attend GOP mtg on Tuesday for closed candidate forum for House Speaker

— Chad Pergram (@ChadPergram) October 5, 2023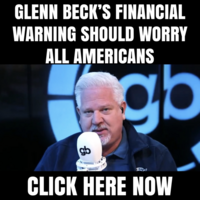 When questioned about the Speaker's position on Tuesday, Trump stated, "A lot of people have been calling me about Speaker. All I can say is we'll do whatever is best for the country and the Republican Party."
The 45th president has already been nominated by Reps Troy Nehls (R-TX) and Marjorie Taylor Greene (R-GA) who said that only Trump could calm the waters by reminding Republicans of their shared priorities such as reining in spending on Ukraine aid, protecting female athletes, and boosting America's domestic production of oil and natural gas.
House rules do not require that the Speaker be a member of Congress, though the hiring of an outsider has never before been tried. Given the prominence of the position and the massive power it wields, only an outside pick like President Trump would stand a chance at mustering the majority of votes needed to secure the appointment.
Trump has plenty on his plate already, including four criminal trials and a fifth civil trial which kicked off earlier this week alleging he overinflated real estate properties to secure advantageous loans. Serving as House Speaker, however, may be the prime opportunity Trump needs to remind the American voters of his governing style and ability to control a dysfunctional Washington.
Trump didn't take sides in the battle between McCarthy and Rep. Matt Gaetz (R-FL), though he posted a generally negative sentiment about the situation on Truth Social late Tuesday. "Why is it that Republicans are always fighting among themselves, why aren't they fighting the Radical Left Democrats who are destroying our Country?" wrote Trump.
The position of House Speaker is one of immense power and influence. If Trump were to secure this role, it would be an unprecedented move, given that he is not a member of Congress. However, his political stature might just give him the edge needed to garner the majority votes for the appointment.
The GOP is currently grappling with internal divisions. Trump's potential bid for the Speaker's position will only add more intrigue to the DC political drama. As the GOP gears up for its internal "candidate forum," all eyes will be on Trump's next move.