In a surprising turn, CNN called out President Joe Biden's sudden reversal regarding the border wall construction along the southern border. During Thursday's broadcast, CNN pointed out that Biden, who had been an outspoken critic of the border wall during his campaign, is now overseeing its expansion.
During his presidential campaign in 2020, Biden stated, "No, there will not be another foot of wall constructed on my administration."
However, the Biden administration is pushing forward with border wall construction in South Texas, citing "an acute and immediate need." The administration's new construction marks a significant departure from Biden's campaign promises.
On his first day in office, Biden proclaimed, "Building a massive wall that spans the entire southern border is not a serious policy solution."
Many Americans have advocated for stronger national security along our southern border. The Department of Homeland Security issued a notice of determination, stating the need to construct physical barriers and roads in the vicinity of the border of the United States in specific regions in Texas due to high illegal entry.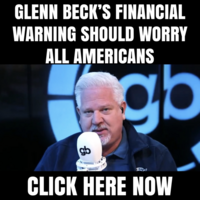 Over 245,000 illegal entrants have been encountered attempting to enter the U.S. in the Rio Grande Valley Sector just in Fiscal Year 2023.
REACTIONS:
— Pine Tree Flag (@bobbithetabby) October 5, 2023
Right on cue for election season 👌🏻

— MAGAGurl86 🇺🇸 #IStandWithTrump (@MAGAGurl86) October 5, 2023
Elect a liar get lied too. He hasn't told the truth in 40 years.

— Joseph Morea (@Jojoegt) October 5, 2023
He's gone back on just about everything he promised he would or wouldn't do.

— Jeffrey P Jordan (@jeffpjordan) October 5, 2023
There IS an election coming…

— Super Ultra MAGA Tenorman 🇺🇸 (@thetenorman) October 5, 2023