Congresswoman Marjorie Taylor Greene (R-GA), who yesterday recommended that her colleagues support former President Donald Trump for House Speaker, laid out the GOP leader's path to the chairmanship in a video released to her followers Thursday.
Rep. Greene, who outlined the plan on InfoWars, said the Speaker nomination process would begin in the House GOP conference where anyone running for the position would declare his or her intention. So far, House Judiciary Chair Jim Jordan (R-OH) and Majority Leader Steve Scalise (R-LA) have thrown their hats in the ring.
Next, Democrats will meet and select their own candidate, a prospect sure to fail given that Republicans hold a slim majority in the chamber. "They already have their leader, and that's Hakeem Jeffries (D-NY)," she said. "We know that Hakeem Jeffries would be the worst disaster to put in the speakership, and we can never let him have the gavel."
"What we have to do in our Republican conference is we have to work very hard to put someone in the speakership that we can trust to hold the gavel and wield power in the third seat in line to the presidency," she added, an appointment that would take 218 votes. Republicans hold 221 seats, though several members are unavailable due to personal matters.
Referencing the bloody, 15-round fight to elect Rep. Kevin McCarthy (R-CA) back in January, Rep. Greene said this time will be different.
"This time I'm going in with the only leader that I trust, and that's President Trump," she concluded.
WATCH: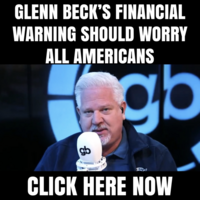 Despite having a plate full with one civil trial, four criminal indictments, and the leading GOP campaign for the White House, President Trump offered himself up when asked Wednesday whether he would accept the invitation to serve as House Speaker and quell the dysfunction plaguing House Republicans.
"A lot of people have been calling me about Speaker. All I can say is we'll do whatever is best for the country and the Republican Party… We have some great, great people," said Trump before mentioning that he is leading the GOP field for president by about "50 points."
House rules do not require that the Speaker be a member of Congress, though the hiring of an outsider has never before been tried. Given the prominence of the position and the massive power it wields, only an outside pick like President Trump would stand a chance at mustering the majority of votes needed to secure the appointment.