The Libertarian National Committee (LNC) has announced its intention to file for conservatorships for President Joe Biden and Senate Minority Leader Mitch McConnell. The LNC cites "clear incapacitation, mental lapses, and deficiencies in decision-making" as the driving factors behind this unprecedented action.
The LNC's humorous decision comes in light of numerous instances where both Biden and McConnell have exhibited what the party describes as "embarrassing disorientation, mental confusion, and stroke symptoms." The committee believes that neither of the dominant political parties will take action to address these concerns, prompting the Libertarian Party to step in.
Angela McArdle, the Libertarian National Committee Chair, expressed her concerns, stating, "One of the most insulting and infuriating things in American politics is the financial tyranny inflicted upon us by the geriatric elites. These people have squatted in public office for decades, amassing massive wealth from lobbyists, Super PACs, and tax dollars, while the average American feels the pain of inflation and watches their savings dwindle."
She continued, highlighting the public episodes of disorientation and confusion exhibited by both officials. McArdle emphasized that these men, along with others like Diane Feinstein and John Fetterman, are not fit enough to govern. She questioned how they could be trusted to make decisions that impact the lives of millions when they seem unfit to be left alone at home.
McArdle announced, "The Libertarian National Committee is doing the responsible thing: we are filing for conservatorship of Joe Biden and Mitch McConnell. These men are not well enough to make financial decisions with their own money or with taxpayer money, so we've compassionately decided to step in and make those important decisions for them."
Earlier this month, McConnell, 81, experienced what appeared to be another medical episode during a press conference. McConnell froze for an extended period and appeared disoriented when asked about the possibility of running for re-election in 2026.
President Biden has also had many missteps that have led to people to not only question his mental acuity, but also a sharp decline in approval rating among American voters.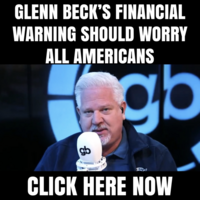 The LNC is actively seeking legal representation in Washington DC to expedite the proceedings. They are also encouraging other parties to file for conservatorships for any other "incompetent geriatric members of the federal government."
Beyond the mental and physical concerns, the LNC also points to the "indefensible incurrence of $4.8 Trillion in debt, continued involvement in an unwinnable proxy war in Ukraine, questionable and potentially criminal business and political affiliations, and lack of awareness to the state of the United States domestically" as reasons for their actions.
The LNC's move is not just about the mental state of the two leaders but also about their policies and decisions that have impacted the nation. They argue that the reclassification of gun violence as a "public health emergency" is a novel approach that is unlikely to survive judicial scrutiny.
While the LNC's move is sure to be seen by many as a political stunt, it does highlight the growing concerns about the age and mental fitness of many of the country's top leaders. That said, the message from the Libertarian Party is clear: it's time for a change.