Senator Lindsey Graham (R-SC) has called for oil refineries and other Iranian targets to be bombed if the war between Israel and Hamas escalates further.
The Israeli death toll from the widespread surprise attacks that overwhelmed Gaza border regions in the country's south is expected to surpass 1,000 while an unknown number of civilians are being held hostage by Jihadists in the Gaza Strip. President Biden confirmed earlier that at least 11 Americans have been killed while others are "likely" being held hostage.
Israel has blamed Iran for the attacks, even if their involvement was indirect. Iran has funded Hamas in the past and is the main backer of the Shiite militia Hezbollah, which has threatened to invade Northern Israel from Lebanon in the wake of the attacks.
While speaking about potential Iranian links to the attacks, Graham told Fox News that the bombing of oil refineries and other Iranian targets should be on the table if the war escalates further.
"Well, for every Israeli or American hostage executed by Hamas, we should take down an Iranian oil refinery. The only way you're going to keep this war from escalating is to hold Iran accountable. How much more death and destruction do we have to take from the Iranian regime? I am confident this was planned and funded by the Iranians," Graham said.
"Hamas is a bunch of animals who deserve to be treated like animals. So if I was Israel, I would go in on the ground. There is no truce to be had here. I would dismantle Hamas. This is the best opportunity Israel has to destroy Hamas," he continued. "Take it to the Iranians. If you escalate the war by urging Hezbollah to attack Israel in the north, if Hamas kills one American and Israeli hostage, we're going to blow up your oil refineries and put you out of business. It is now time to take the war to the Ayatollah's backyard."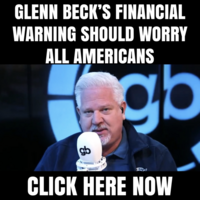 Such an action would likely lead to a war between Israel and Iran, a country of more than 90 million. The potential for the conflict to escalate to a full-scale regional war, or even a world war involving the United States would also be high.
Israel has hinted at a ground invasion of the Gaza Strip after days of air strikes and shelling of Hamas targets. The country has mobilized more than 350,000 reservists in a matter of days after the Israeli government declared a state of war for the first time since 1973.