Democrat Sen. Joe Manchin has endorsed Republican Rep. David McKinley out of West Virginia, giving President Joe Biden's Build Back Better plan another batch of bad news. Manchin also released a video calling McKinley's opponent a liar.
However, there is quite a conflict with this because McKinley was accused of supporting Biden's Build Back Better plan, despite the fact that Manchin has blocked it. The problem comes from Rep. Alex Mooney who originally accused McKinley of laying the foundation for Biden's Build Back Better when he allegedly voted to approve of the massive $1.2 billion spending plan.
Manchin accused the other rep of lying about his endorsed candidate.
Manchin straight up said, "I've always said if I can't go home and explain it, I can't vote for it. And that's why I opposed Build Back Better​… ​For Alex Mooney and his out-of-state supporters to suggest David McKinley supported Build Back Better is an outright lie."
NY Post provided more information on the controversy, stating the following: "Manchin said McKinley has "always opposed reckless spending" that doesn't benefit the state, while ​"Alex Mooney has proven he's all about Alex Mooney. But West Virginians know David McKinley is all about us​." ​
McKinley, who represents the 1st Congressional District, was pitted against Mooney, the incumbent in the 2nd Congressional District, when the districts were consolidated after West Virginia lost a seat in the 2020 Census.
Mooney has claimed that McKinley, who was among 13 Republicans who voted for the infrastructure package, provided momentum for the Build Back Better bill that included money for a number of social spending programs."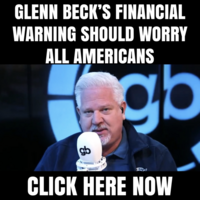 It should be noted that McKinley and Mooney BOTH voted against the Build Back Better plan that had already passed the ​Democrat-controlled ​House 220-213 in November 2021.
That vote by McKinley supports Joe Manchin's defense and endorsement of him.