Congresswoman Marjorie Taylor Greene (R-GA) announced Wednesday the successful passage of her amendment to the 2024 Transportation and Housing and Urban Development spending bill to de-fund the salary of Transportation Secretary Pete Buttigieg under the Holman Rule.
The Holman rule allows Congress to effectively strip funding from an individual federal employee's salary or to cut a specific program and has been used on and off in various forms since 1876.
According to The Hill, Buttigieg's salary will be reduced to $1 under the new amendment. The full bill has yet to come to a vote before the House.
Greene wrote in a post to X, "Pete Buttigieg doesn't do his job. It's all about fake photo ops and taxpayer-funded private jet trip to accept LGBTQ awards for him. I'm happy my amendment passed, but he doesn't deserve a single penny."
Sharing video of her introducing the Amendment Greene wrote, "Pothole Pete staged fake bike rides to the White House and used private planes funded by taxpayers to receive awards for the way certain people have sex. American taxpayers should not be on the hook for paying for his lavish trips or his salary."
🚨 BREAKING: I'm proud to announce my amendment to FIRE Pete Buttigieg just PASSED the House.

Pothole Pete staged fake bike rides to the White House and used private planes funded by taxpayers to receive awards for the way certain people have sex.

American taxpayers should not… pic.twitter.com/9fq9XrXLV2

— Rep. Marjorie Taylor Greene🇺🇸 (@RepMTG) November 7, 2023
As noted by many commentators, Greene's amendment along with the rest of the bill must first pass the Democrat-controlled U.S. Senate, reducing the likelihood of this punitive measure taking effect to near zero.
But none the less Greene told the House floor,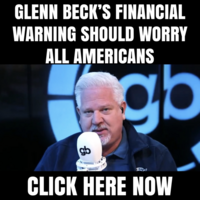 "Pete Buttigieg has failed to serve the American people as the Secretary of Transportation."
She cited a serious flaw in the former Mayor of South Bend, Indiana's priorities explaining, "He has been busy calling roads racist and forcing equity action plans and implementing climate change initiatives rather than strengthening our nation's transportation and infrastructure systems and responding to emergencies like the train derailment in East Palestine," according to The Western Journal.
The Hill reported that the bill containing Greene's amendment will be considered as part of a proposal to combine the nine unpassed Senate appropriation bills in a single massive "Maxi-bus" package.
NEW: The House has approved an amendment to cut Secretary of Transportation Pete Buttigieg's salary to $1.

The amendment, which was introduced by Marjorie Taylor Greene, was brought forward due to Buttigieg's failure to "serve the American people."

MTG specifically pointed to… pic.twitter.com/OC5z3Ekg77

— Collin Rugg (@CollinRugg) November 8, 2023
While the House voted to eliminate his salary, Buttigieg spent the day in Kyiv with Ukrainian President Volodymyr Zelenskyy, suggesting that the Secretary is focusing more on Foreign Relations than his far more domestic portfolio of duties to the American people. Duties he has been widely criticized for neglecting as reported by Trending Politics, particularly following the East Palestine, OH train derailment.
This is how Pete Buttigieg is spending his day today; with Zelenskyy

— Benny Johnson (@bennyjohnson) November 8, 2023
The Department of Transportation said in a statement that Buttigieg is in Ukraine to "focus on advancing Ukraine's economic recovery and efforts to return Ukraine to economic self-sufficiency, including via supporting investments in transportation infrastructure and reforms that will support a return to private-sector led growth," in coordination with the U.S. State Department.