Oliver Anthony, the breakout country singer who charmed America with his song "Rich Men North of Richmond," announced that he is taking the next step to elevate his career and capitalize on a wealth of newfound fame.
In a press release, United Talent Agency (UTA), one of the largest talent organizations in the U.S., announced that it will be representing Anthony after the singer racked up tens of millions of views and has built a track record of songs that is sure to kick off a budding career.
"We're honored to represent such an authentic artist, and excited to put together a global strategy to bring Oliver Anthony and his music to the people," said co-head of UTA Nashville, Jeffrey Hasson, and agent Curt Motley, in a joint statement.
Anthony will now join some major songwriters including Dolly Parton, the Jonas Brothers, Guns n' Roses, and more with UTA.
Buoyed by conservative media, "Rich Men North of Richmond" has subsisted on the Billboard Top 100 for 11 weeks as listeners flocked to its message of corporate leaders and politicians scorning the working class. The Virginia native released a follow-up track, "Brink of War," that performed respectably as well.
Although commentators have tried to ascribe a political message to Anthony's lyrics, the songwriter isn't letting critics pin him down on a left-right spectrum. Speaking with Joe Rogan, Anthony emphasized his homegrown roots, struggle with sobriety, and faith in a higher power.
"The whole book of Proverbs is like that… It's not preachy, it's not what you think. It's good guidance, it's like good guidance that you would want a father to give to his son," said Anthony on Rogan's podcast.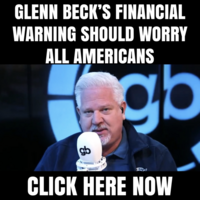 Elsewhere in his interview, Anthony spoke about his religious upbringing and how politics and theatrics in the church turned him off as an adult. After several tough years spent relying on weed and whiskey, the Farmville, Virginia native said he now takes his lead from God above.