The guessing game for President Donald Trump's vice presidential pick is picking up steam, and on Monday night another name was added to the mix.
In a Republican field already chock-full of highly qualified and accomplished candidates, several have made the VP shortlist which passes for Washington's most popular parlor game. Fox News host Maria Bartiromo interviewed Florida Congressman Byron Donalds (R-FL) and asked for his thoughts on the fledgling field of potential ticket sharers, as well as his own aspirations.
"Congressman, I want to switch gears real quick. Ask you about 2024, because I know some people would have liked to see you get the gavel and become Speaker, but others say, well, maybe you have a different road ahead. Would you accept the vice president position if Donald Trump asked you to be his partner?" asked Bartiromo.
Rep. Donalds responded with grace, saying he'd be honored to share the ticket with the former president.
"We're going to get back to work and do our jobs. With respect to being potentially on the ticket, that's really up to the president. I have no control over that. The only thing I'll say is I just want to do whatever I can to get our country on track. That's what I've always been committed to. So no matter what the role is, it's about getting our country back on track."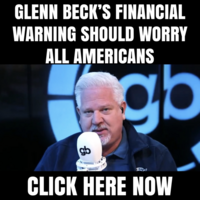 The Florida Republican also took a minute out of his interview to recognize and congratulate newly minted House Speaker Mike Johnson, who is expected to reinvigorate the impeachment inquiry into President Joe Biden.
"I'll tell you first Speaker Mike Johnson, I am happy for him. He's going to do a tremendous job leading the House of Representatives. You have a man of impeccable character, impeccable integrity, and the members have rallied around him."
"When it comes to Joe Biden, the crime AND the cover-up are equally as bad. Voters put House Republicans in charge, and we've worked tirelessly to follow the evidence and expose pervasive criminal activity within the Biden Family. Accountability is coming," said Rep. Donalds.
Other Republicans anticipated for President Trump's ticket include North Dakota Governor Kristi Noem, fellow presidential candidate Vivek Ramaswamy, and Congresswoman Marjorie Taylor Greene (R-GA).