The first-in-the-nation primary state New Hampshire may have just rendered its verdict on Florida Gov. Ron DeSantis' presidential aspirations in a poll that finds the Republican knocked into fourth position behind the unassailable lead of former President Donald J. Trump, and new runner-up, former South Carolina Gov. Nikki Haley. Former New Jersey Gov. Chris Christie has also passed Florida's governor in the latest study.
According to a new poll released by Emerson College Polling/WHDH of New Hampshire voters, Trump continues to dominate with 49% of the vote in the GOP primary, holding steady since August. However, one major change in the poll saw Haley jump from 4% in August to 18%, a major post-debate boost.
The negative polling in New Hampshire placing DeSantis behind Christie should be of great concern to the Florida Governor's campaign. Across the country, Christie has barely been able to move the needle owing partly to his vehemently anti-Trump stance and to his basement-level likability.
By far the most dramatic reversal though has been DeSantis and Haley, who have essentially switched roles, with DeSantis dropping from 17% to 7%. Christie as the man in the middle has held steady at 9%. Meanwhile, businessman Vivek Ramaswamy enjoyed a two-point lift.
NEW HAMPSHIRE POLL with @7News

2024 GOP Primary

(movement since August)

Trump 49% (+/-0)
Haley 18% (+14)
Christie 9% (+/-0)
DeSantis 7% (-1)
Ramaswamy 5% (+2)
Scott 2% (-4)
Burgum 2% (-2)
9% undecidedhttps://t.co/rTwcJ4vtKD

— Emerson College Polling (@EmersonPolling) November 15, 2023
As reported by WMUR, Haley currently defeats Biden in New Hampshire polling, where Biden reportedly would defeat Trump. In the New Hampshire hypothetical matchups, Haley defeated Biden 45-39% while Biden outperformed Trump 47-42%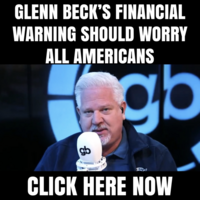 The poll was conducted between Nov. 10-13, meaning notably it predated Haley's infamous Fox News interview where she demanded "every person on social media should be verified by their name," as reported by Trending Politics causing many free speech advocates to recoil from her and drawing massive online scorn and criticism.
Turning Point USA founder Charlie Kirk responded, "Nice try, Nikki. Anonymous speech is a core part of free speech — which the founders would know, since many of them (including Alexander Hamilton and James Madison) wrote anonymously."
"Nikki Haley's support is driven by older voters, and those with postgraduate degrees," Spencer Kimball, Executive Director of Emerson College Polling, said. "While Trump leads across all age groups, Haley gets 21% of the vote from voters over 40 while getting about 8% from voters under 40"
He continued, "Trump leads among non-college-educated with 57% to 12% for Haley, but among college-educated GOP voters Trump leads 35% to 27%, and among those with postgraduate degrees Trump leads 29% to 26% over Haley."
The poll was conducted with a sample size of 917 registered voters and has a margin of error of +/-3.3 points.