The mainstream media is starting to begrudgingly admit that Hunter Biden is running out of options as the federal government expands its probe into lawbreaking spanning tax, gun, and lobbying crimes.
CNN analysts on Friday said there is "nothing good" for Hunter about new revelations that special counsel David Weiss has convened a second grand jury in Los Angeles and subpoenaed James Biden, the brother of President Joe Biden. Observers believe the developments may be related to Hunter's failure to register as a foreign agent while lobbying on behalf of overseas companies.
"What does a grand jury [in California] … tell you?" CNN's Poppy Harlow asked.

"Well nothing good for Hunter Biden, that's for sure," said former federal prosecutor Jennifer Rodgers. "I mean we already have the gun charges in Delaware, and now it looks like they're seeking to up the ante from the misdemeanor charges they were gonna file on the tax side in Delaware to felony, probably tax charges, perhaps other charges in California, so they're expanding their investigation, too. It's not just a matter of finding a grand jury to charge in, they're obviously issuing subpoenas and looking to go outside of what they've done before."
Rodgers added that Weiss and his team have worked on the case for "a long time" and would not have taken action in California unless they had a trove of evidence against the president's son.
Weiss has already charged Hunter with felony possession of a firearm as a drug user as well as several misdemeanors related to the concealment of income. However, the base has been partially botched by whistleblowers who came forward alleging that Biden Justice Department officials originally denied Weiss, the U.S. Attorney for Delaware, special counsel powers and stymied their efforts to tie President Biden to the lawbreaking.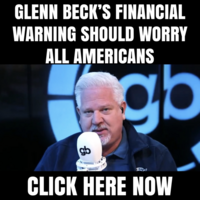 Attorneys for Hunter have been aggressive in defending their client, suing the Biden administration for "embarrassing" Hunter, threatening the IRS whistleblowers with prison time, and requesting that former President Donald Trump be subpoenaed for allegedly pushing Republicans' investigation into his gun charges. They have already succeeded to some degree as prosecutors have agreed to drop at least one charge.