Attorneys for Hunter Biden have filed a sensational motion asking the federal judge overseeing his ongoing case to subpoena former President Donald Trump as well as Bill Barr, the former U.S. Attorney General, for questioning related to an alleged plot by Republicans to bias the Justice Department against their client.
The request is now before U.S. District Judge Maryellen Noreika who will decide whether Hunter's attorneys are on shaky ground in arguing that President Trump and Mr. Barr somehow coordinated with House Republicans to access Hunter's bank records in an effort to tighten the screws in an unrelated case. Hunter Biden is currently negotiating the terms of a plea deal related to tax fraud and a felony gun possession charge.
In the filing, defense attorneys cite "incessant, unrelenting outside interference" by Trump, Barr, and political opponents of Hunter Biden and his father, President Joe Biden.
"It is clear no measure of charges against [Hunter] Biden will ever be enough to appease Chairman Comer and Smith and their MAGA allies. As anyone can readily tell, it is not just pressure from within the Trump-era Executive Branch that is the problem; it is also incessant, unrelenting outside interference from congressional Republicans and their allies in the prosecutorial process," wrote Hunter's attorneys.
Adding that the justice system is supposed to be "independent and free from political interference," Hunter's counsel concluded by estimating that "the current political climate has jeopardized that longstanding and fundamental American principle."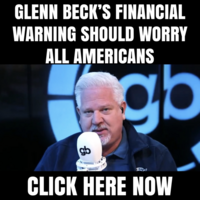 BREAKING: Hunter Biden wants to subpoena Donald Trump and Bill Barr as part of his defense against federal gun charges. He claims the DOJ is being biased against him and Republicans are interfering in the prosecution by investigating his foreign business dealings @DailyCaller pic.twitter.com/AeOe5dFOSe

— James Lynch (@jameslynch32) November 15, 2023
On its face, the argument supposes that the Justice Department under the purview of President Biden would somehow curry favor with House Republicans in an effort to treat Hunter as any other defendant. However, previous revelations have found that not to be the case.
Earlier this year, whistleblowers within the IRS and FBI came forward alleging political interference in their investigation of Hunter Biden's alleged tax fraud scheme. Gary Shapley, a career bureaucrat within the tax agency, said his investigatory team was prevented from taking steps that could have implicated President Biden in wrongdoing.
Similarly, he alleged that U.S. Attorney General Merrick Garland stymied a request from Delaware U.S. Attorney David Weiss to be granted special counsel powers in order to pursue charges against Hunter outside his district. Under tremendous political pressure, Garland later granted special counsel status to Weiss, who publicly stated he was never pressured by Garland or anyone else while investigating Hunter. Even still, mainstream media outlets reported on a plan by the DOJ to drop all charges against Hunter until whistleblowers disrupted the strategy.
In the case itself, prosecutors have already begun dropping charges against Hunter in order to expeditiously reach a plea agreement.