One of CNN's most prominent legal analysts betrayed his belief Thursday that U.S. Attorney General Merrick Garland "struggled" under questioning at a recent House hearing that saw the typically mild-mannered lawyer lose his cool under pressure.
Elie Honig was dissecting Wednesday's hearing of the House Judiciary Committee where Chairman Jim Jordan (R-OH) and Republicans grilled the top Biden official about his failure to adequately prosecute Hunter Biden while preventing Delaware U.S. Attorney David Weiss from pursuing additional charges against the president's son in other jurisdictions. Throughout the hours-long proceeding, Garland repeatedly interrupted congressmen asking basic questions about political influence in the investigation and repeated his refrain that he did not attempt to influence Weiss's investigation.
"So Merrick Garland struggled with this," Honig said. "I think there was more questions than answers provided yesterday about the Hunter Biden prosecution. The one thing Merrick Garland did stress is that the person running this case is David Weiss, who was a U.S. attorney and has now become a special counsel. As Merrick Garland stressed several times, [Weiss] was nominated by Donald Trump and Merrick Garland stressed that I, Merrick Garland, the attorney general, have not had direct involvement in this case."

Democrats have oft repeated that Weiss is a Trump appointee, though the former president claims that he selected Weiss at the urging of Delaware's two U.S. senators. His holdover from the Obama administration was a "courtesy," Trump has said.
"There are certain questions, important questions, that remain," Honig continued. "Why was David Weiss made special counsel five years into the investigation? What necessitated that and why was DOJ willing to go into court about two months ago and take a plea to a misdemeanor for probation? That clearly has changed now. Those questions linger."
Elsewhere in the proceedings, Garland was confronted with allegations made by FBI and IRS whistleblowers who claimed they were stymied by top Biden officials with the DOJ who demanded they cease pursuing leads that could implicate President Biden. Some of the whistleblowers feared for their families, they told House investigators.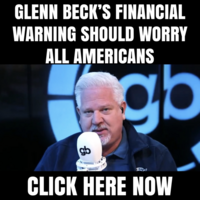 Last week, House Speaker Kevin McCarthy announced the beginning of an impeachment inquiry into President Biden and any involvement he may have had in Hunter Biden's overseas business activities for which he continues to negotiate a plea deal related to tax fraud. Though the president and White House have both strongly denied any involvement, the investigation by House Republicans has turned up hundreds of bank records showing shell companies funneling millions of dollars in profits to many members of the Biden family.