U.S. Attorney General Merrick Garland wilted under a series of questions during testimony before Congress where he deflected blame to U.S. Attorney David Weiss for slow walking the prosecution of Hunter Biden and repeatedly refused to say whether he has discussed the case with Weiss internally.
Garland, seated Wednesday morning before the House Judiciary Committee, tangled with Rep. Mike Johnson (R-LA) who would not allow the president's top law enforcement officer to evade questions about the investigation into his son by claiming he "would not interfere" with the case.
"For a second time sir, are you aware that FBI officials have come before this committee and they stated that there was a cumbersome, bureaucratic process that Mr. Weiss had to go through to bring charges in another judicial district?" Rep. Johnson asked.
"I'm not aware, but that's not true," said Garland.
"So those whistleblowers are lying to us?" Johnson asked again.
"I didn't say that. Their description of the process as cumbersome is an opinion," Garland replied.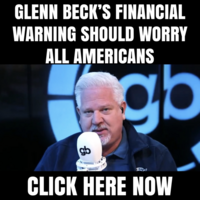 Gary Shapley and Joe Ziegler, two career bureaucrats with the Internal Revenue Service, blew the whistle on political interference in Hunter Biden's tax fraud case, telling Congress that Weiss told them he "would not be the deciding official" on whether Hunter faced charges for various tax crimes stretching back to 2014. Other accounts have detailed how U.S. attorneys in other districts who have a history of donating to President Joe Biden and Vice President Kamala Harris refused to bring charges against the president's son, forcing Weiss to seek special counsel powers. That request was denied before AG Garland abruptly reversed course this summer amid allegations that the Justice Department was considering dropping all charges against Hunter until the whistleblowers came forward.
Challenged by Rep. Dan Bishop (R-NC) on why other U.S. attorneys allowed the statue of limitations to expire on some of the alleged crimes by Hunter Biden, AG Garland was circumspect, claiming it is up to the discretion of individual prosecutors as to whether to bring charges.
WATCH:
.@RepDanBishop: "The DOJ permitted statutes of limitations to expire…Do you not even know as you sit here whether it occurred or not?!"

AG GARLAND: "I left it to Mr. Weiss whether to bring charges or not." pic.twitter.com/Gj3nfYmIm7

— Daily Caller (@DailyCaller) September 20, 2023
JUST IN: AG Merrick Garland turns into a bumbling mess after pressed on his communications with the FBI over the investigation into Hunter Biden.

This is what a liar looks like, folks👇

Question: "Have you had personal contact with anyone at FBI HQ?"

Garland: "Uh, I don't… pic.twitter.com/DtDCr7JKzU

— Collin Rugg (@CollinRugg) September 20, 2023
President Biden and his top aides have faced a storm of questions about whether he participated in the business activities by Hunter which would later lead to charges under Weiss, an allegation the White House has vigorously denied. Despite the hard proof of wrongdoing by Biden, House Republicans are pursuing his impeachment, claiming that an overwhelming amount of evidence exists to show that he delivered "things of value" to Hunter's overseas business associates while serving as vice president.