A senior Defense Department official is being charged with a running dogfighting ring where he would use jumper cables to execute animals injured in the fights.
Frederick Douglass Moorefield Jr., the Pentagon's deputy chief information officer for command, control, and communications, was arrested on Thursday on charges of "promoting and furthering animal fighting venture," the Maryland US Attorney's Office announced Monday.
The investigation into Moorefield began in 2018 when Anne Arundel County Animal Control discovered the bodies of two dogs wrapped in plastic bags. The bags included mail that was addressed to Moorefield's home, according to a recently unsealed affidavit.
"The distribution and number of recent and healed dog bite wounds (scars) present on both dogs was consistent with organized dogfighting," an FBI agent wrote in the affidavit. "Based on this information, I believe that Moorefield sponsored each of these dogs in a dogfight."
Moorefield and his co-defendant Mario Blythe were arrested Thursday after a September 6 search of their Maryland residences found 12 dogs, veterinary steroids, training schedules, a carpet apparently stained with blood, and jumper cables which were allegedly used to electrocute wounded animals.
Moorefield is no longer working at the Pentagon as of his arrest, defense department officials confirmed. "We are aware of the criminal complaint in the U.S. District Court for the District of Maryland," Pentagon spokesman Lt. Cmdr. Tim Gorman told The Hill. "We can confirm that the individual is no longer in the workplace, but we cannot comment further on an individual personnel matter." 
On Tuesday, DOD Deputy Press Secretary Sabrina Singh did not say whether Moorefield had been fired, suspended, or forced to resign following his arrest. She also did not disclose the level of security clearance he had obtained.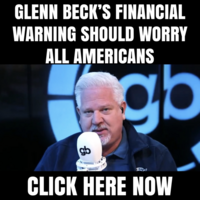 "I don't know the level of clearance that he had. I'm not going to go into more specifics on it. It's an ongoing case," she said. "I think these are some things that of course will come out in the investigation. Why or were behaviors caught when it should have been — that's something that will be revealed, of course, as the Department of Justice leads this investigation." 
According to the affidavit, Moorefield and co-defendant Mario Blythe  used encrypted messages on Telegram to discuss dogfighting across the United States. The Pentagon official identified himself as "Geehad Kennels" while Flythe used the name "Razor Sharp Kennels," according to a press release from the Maryland U.S. Attorney's Office.
The two would communicate about how to train dogs for fighting, exchanged videos, and discussed how to kill dogs that had been severely injured or could no longer fight. The two would also coordinate fights, officials said.
This is a developing story.