U.S. Rep. Dean Phillips (D-MN) is expected to formally announce his long-rumored presidential bid as early as Friday, according to a report from the Minneapolis Star Tribune.
Phillips has for weeks called on Democrat governors — naming Gretchen Whitmer of Michigan, Josh Shapiro of Pennsylvania and Tim Walz of Wisconsin as potential examples — to enter the presidential race and challenge President Biden in 2024.
The Minnesota Democrat has pointed to a number of polls indicating that left-wing voters are open to an alternative to Biden in 2024. According to a Siena poll conducted this past August, 64 percent of Democratic primary voters in New York would entertain the idea of a primary challenger to the president.
Biden's advanced age has been cited as a primary concern among voters, something Phillips has repeatedly emphasized when making the case for another candidate. The Minnesota Democrat has praised President Biden as a "wonderful man" who "saved the country," but has also called on him to "pass the torch" for the good of the party.
Phillips joined former GOP strategist Steve Schmidt — a former campaign manager for John McCain and founder of the Lincoln Project — to discuss his run during an appearance on Schmidt's podcast earlier this week.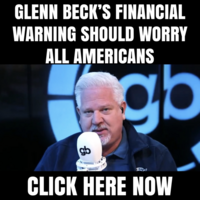 "I think it's a steep slope, you know that. I think there are people who are more proximate, better prepared to campaign with national organization, national name recognition, which I do not possess. But I do feel strongly and I have a conviction that it's important for democracy to have choices, to have competition, particularly in light of what I'm reading, the polling, the data, and what I'm sensing in my own intuition," Phillips said.
"And I'm concerned. I'm concerned that there is no alternative. I'm concerned that something could happen between now and next November that would make the Democratic Convention in Chicago an unmitigated disaster. And for a party that is acting as the adults in the room, thank goodness, I'm concerned that we are not as it relates to our electoral strategy," he continued.
Phillips conceded that there are probably "better options" than himself, but added that he feels compelled to run given lack of options.
On Thursday, a "Dean Phillips For President" van was seen parked outside a government building in Concord, New Hampshire, not far from where Phillips will need to register in order to get his campaign on the primary ballot.
Additionally, the Minneapolis Star Tribune reviewed a calendar that shows Phillips scheduled to officially register on Friday. Volunteers for Phillips' campaign were also seen handing out flyers for a rally scheduled for Friday night.
Phillips, 54, is currently serving his third term in the U.S. House. His challenge to Biden has already drawn him a primary challenge of his own, while opposition from the Democrat Party is expected to grow as his presidential bid progresses.