An observant motorist has posted footage of what appears to be a campaign bus for U.S. Rep. Dean Phillips (D-MN), who has reportedly reached out to potential staffers and consultants in order to launch a presidential bid.
The video was first shared on X by Minnesota-based reporter Jason DeRusha, who said it was sent to him by a friend in Ohio. The brief clip shows a red, white, and blue bus with text reading "Dean Phillips For President" on the side. "Make America Affordable Again" reads another slogan displayed near the bottom of the vehicle.
"Bus says 'Make America Affordable Again' and uses [Phillips'] slogan 'Everyone's Invited!'" DeRusha wrote in an X post. The veteran journalist also reported that Phillips had registered a campaign site on October 12, though it has yet to go live.
The campaign bus sighting comes just days after Politico reported that Phillips had reached out to potential staffers in New Hampshire. He also reached out to a number of political consultants, including former McCain campaign manager and Lincoln Project co-founder Steve Schmidt, as well as Bill Fletcher, a Tennessee-based Democratic consultant.
He has also reportedly informed a number of his House colleagues that he intends to enter the race.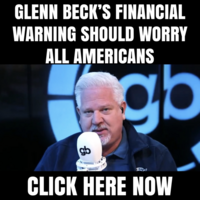 Phillips has for weeks called for a Democrat governor from a "heartland state" to step up and challenge President Biden in the primary. During a recent appearance on Meet The Press, Phillips agreed that Gretchen Whitmer of Michigan, Josh Shapiro of Pennsylvania or Tim Walz of Minnesota would provide solid alternatives to President Biden.
During an August interview with Face The Nation, Phillips pointed to increased polarization following the 2016 election and beyond as a primary motivation for running. "I ran a campaign that was about everybody being invited. That was my slogan. I listened to Democrats, Republicans, Independents, and I discovered that everybody wants the same thing, everybody," Phillips said of his decision to run for congress.
He went on to cite a number of polls indicating that Democrat voters are open to an alternative to President Biden in 2024. "The New York Times poll from this week shows 55% of Democratic voters want some alternatives to the current people in the primary. 83% of those under 30. Democrats under 30 want alternatives, and about 76% are independents," Phillips said this past August.
The Minnesota Democrat has praised President Biden as a "wonderful man" who "saved the country," but has also argued that his advanced age is a turn-off for many voters and a liability for the party long term.
If Phillips does officially enter the race, he will likely become President Biden's most formidable primary challenger after Robert F. Kennedy Jr. opted to run as an independent instead of a Democrat. Phillips is expected to face an uphill climb, however, as he has already missed the deadline to gain ballot access in a number of states.
He is also expected to face significant party opposition and has already drawn a primary challenger to his left.