Insider sources revealed that on April 26, Tucker Carlson had a conversation with one of Fox Corp.'s board members, who disclosed that his temporary suspension was a condition of Fox News' settlement with Dominion Voting Systems according to Variety.
Although this condition was not documented in the settlement agreement, it was allegedly conveyed verbally. Compliance with this demand was crucial for Fox, as the settlement's closure hinged on their adherence.
It appeared that Dominion sought to inflict maximum damage upon the conservative news network by severing ties with its most-watched cable news personality. By doing so, Dominion aimed to deliver a crippling blow that would prompt a mass drop of viewers, according to insiders familiar with the matter.
"That condition was intended to hurt Fox, and Tucker is just collateral damage," stated a source with knowledge of the situation. "Dominion wanted to punish Fox, and it's working." Fox's ratings have taken a significant hit since Tucker was fired as well.
Fox went so far as to dismiss these claims as "categorically false," while Dominion released a statement refuting any demands related to Carlson's employment.
As a result, Carlson's move to Twitter has generated interest among other Fox anchors, with some reportedly reaching out to him directly or through intermediaries to express their desire to join his venture once their contracts expire.
Variety noted: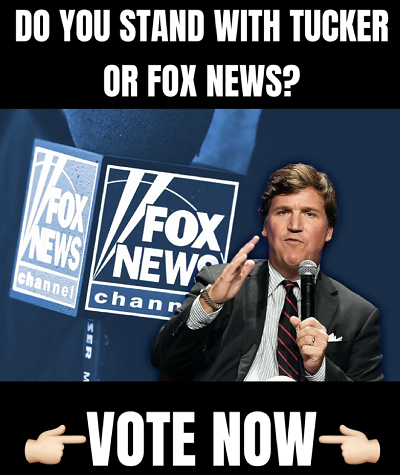 Carlson's Twitter move could have additional reverberations with talent at the network. A handful of Fox anchors have reached out to Carlson directly or had their surrogates contact him to say they are eager to join whatever venture he starts on Twitter when their contracts are up, according to sources.
Following his firing on April 24, Carlson hired the high-profile Hollywood attorney, Bryan Freedman, to address the contract dispute. Freedman is an experienced entertainment litigator known for his aggressive approach and has represented various high-profile clients in the entertainment industry.
If Fox attempts to impede Carlson's Twitter show, where he boasts a substantial following of 7.5 million, sources indicated that the anchor is willing to pursue legal action or allow the network to self-destruct while trying to challenge the principles of free speech.
Earlier in May, Elon Musk, the CEO of Twitter, revealed further details about Tucker Carlson's show on the platform. Musk highlighted Twitter's advantages in terms of interaction and the ability to critique and refute content.
Carlson announced back on May 9 on Twitter that his show will be featured on the platform, positioning it as a trusted center for news, unlike Fox. The announcement generated significant interest among audiences, and with Musk's endorsement, Carlson's show is expected to attract a significant following. Carlson also went on to criticize media networks for withholding facts and emphasized the importance of free speech in democracy.