In July of 2022, former President Donald Trump predicted a merger between the PGA Tour and LIV Golf, cautioning loyal golfers staying in the PGA Tour about the potential consequences if a merger ever occurred. Despite criticism of LIV Golf's Saudi funding, Trump advised golfers to take the money offered by LIV Golf.
Nearly a year later, the PGA Tour and LIV Golf have officially announced a long-awaited merger, confirming Trump's prediction.
The PGA Tour and Saudi Public Investment Fund (PIF), which represents LIV Golf, announced their merger on Tuesday, effectively resolving a conflict that had dominated the sport for the past 18 months. The agreement brings the PGA, LIV, and the DP World Tour together under a single commercial entity, principally funded by the Saudi government, but allows each tour to continue as its own entity.
"All of those golfers that remain 'loyal' to the very disloyal PGA, in all of its different forms, will pay a big price when the inevitable MERGER with LIV comes," wrote Trump back in July of 2022. "And you get nothing but a big 'thank you' from PGA officials who are making Millions of Dollars a year."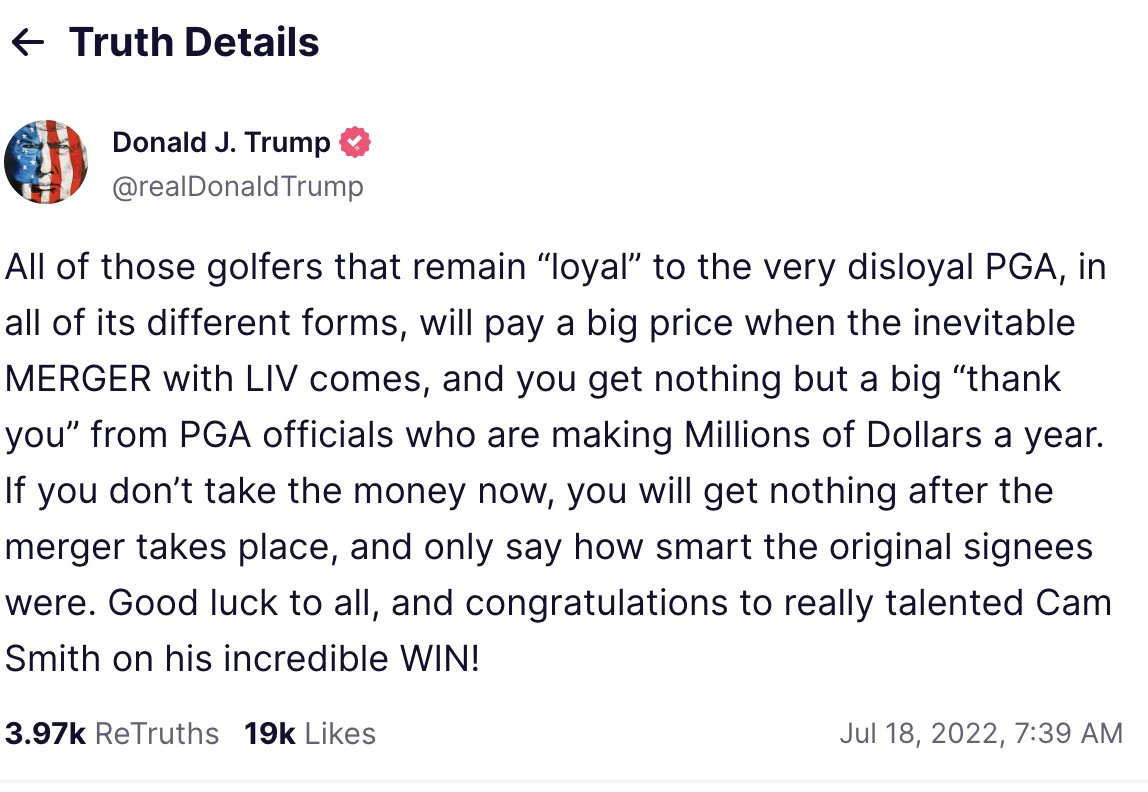 Over a year later, the PGA, DP, and PIF announce their groundbreaking agreement to globally unify and promote golf. Trump commented on the merger, saying: "GREAT NEWS FROM LIV GOLF. A BIG, BEAUTIFUL, AND GLAMOROUS DEAL FOR THE WONDERFUL WORLD OF GOLF. CONGRATS TO ALL!!!"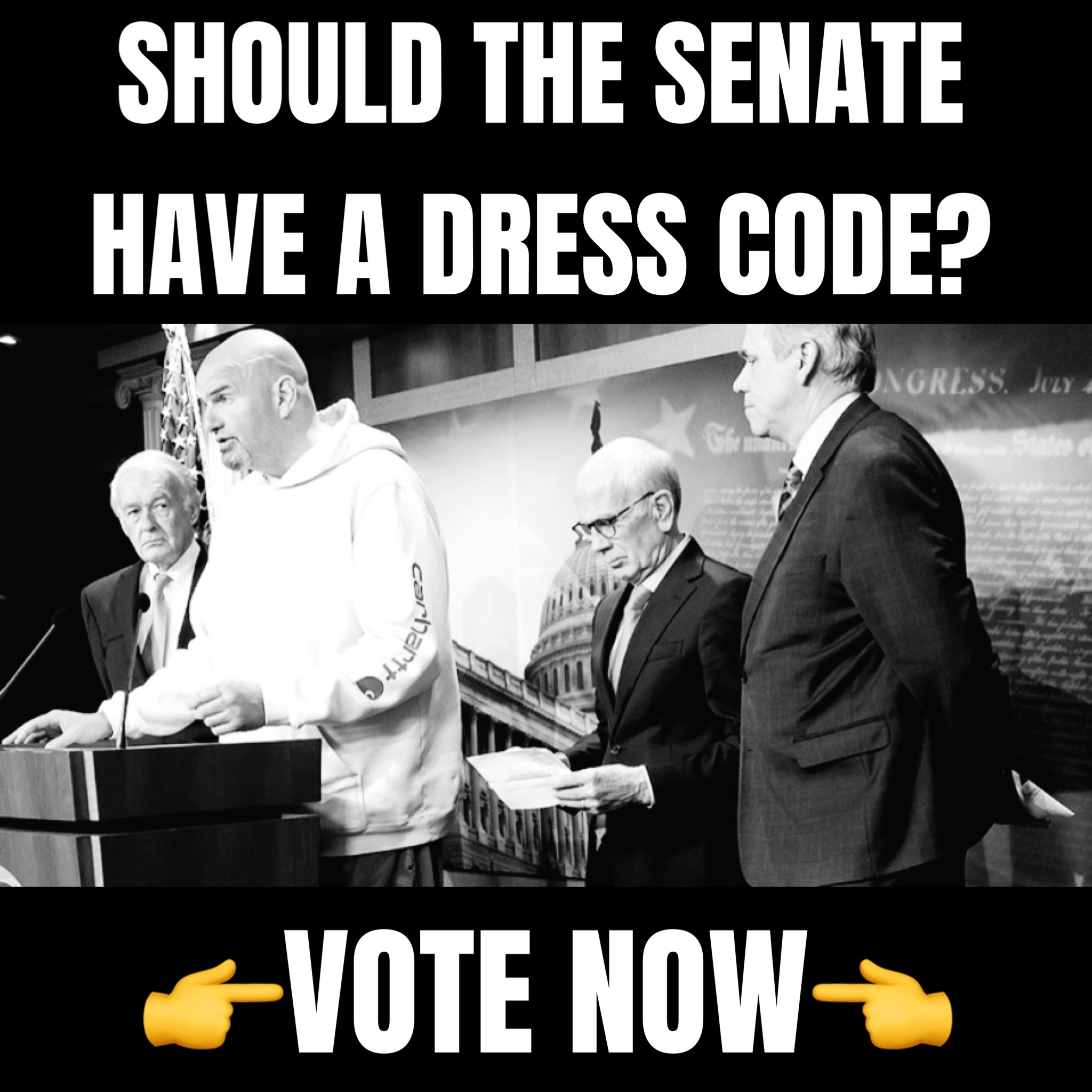 PGA Tour commissioner Jay Monahan will serve as the CEO of this new entity, which seeks to see both tours succeed. This decision also opens a path for LIV players to rejoin the PGA Tour, although the details of this process are still to be finalized.
The Saudi PIF will be the major investor in this new entity, providing a significant financial investment that ensures long-term job security for LIV, which had been struggling in its second season. This arrangement also promises to reduce legal pressure on the PGA Tour regarding its competitive practices and offers the chance to recover the business it lost to LIV
Both parties involved in the merger have expressed optimism and enthusiasm. PGA Tour Commissioner Jay Monahan highlighted the partnership's recognition of the PGA Tour's history and pro-competitive model, benefiting players, partners, and fans. PIF Governor Yasir Al-Rumayyan echoed these sentiments, committing to unify, promote, and foster global golf growth while acknowledging LIV Golf's transformative impact.
The newly formed entity, collectively owned and for-profit, aims to maximize excitement and competition among top players. The agreement also resolves pending litigation among the parties.
REACTIONS:
Awesome day today 😊 https://t.co/qUwVJiydym

— Phil Mickelson (@PhilMickelson) June 6, 2023
Watching the Golf Channel right now, is like watching CNN on election night after Trump beat Hillary.

— LIV Golf Nation (@LIVGolfNation) June 6, 2023
And everyone thought yesterday was the longest day in golf

— Collin Morikawa (@collin_morikawa) June 6, 2023
The LIV players taking the $$$ and coming back to the PGA Tour pic.twitter.com/FmIXlfOdox

— PGA/LIV Hot Takes (@PGALIVHotTakes) June 6, 2023
This is why you should never lie. People may not like the truth but they'll respect you for saying it. This commish of the PGA comes out looking like the biggest scumbag of all ranting and raving about 9/11 only to merge with Liv an hour later. What a piece of shit. pic.twitter.com/XEaYP4VJJd

— Dave Portnoy (@stoolpresidente) June 6, 2023
Jay Monahan needs to lose his job for this. pic.twitter.com/QvD8hdxtsY

— LIV Golf Nation (@LIVGolfNation) June 6, 2023
The LIV golfers should dunk on every woke sports media member today who virtue signaled about Saudi money. I absolutely love this. https://t.co/7ZiWCOJNwt

— Clay Travis (@ClayTravis) June 6, 2023