Elon Musk finds himself in the crosshairs of the federal government once again as the Securities and Exchange Commission (SEC) has opened a probe into the billionaire's purchase of Twitter, which he later re-branded to "x."
The SEC on Thursday asked a California federal court to Musk, who acquired the social media platform nearly a year ago, to comply with a May subpoena asking him to sit for testimony. A filing revealed that the agency has been running an "ongoing nonpublic investigation by the SEC regarding whether, among other things, Musk violated various provisions of the federal securities laws."
The agency is probing Musk's initial purchase of Twitter stock in 2022, as well as later statements made about the deal.
"The SEC seeks Musk's testimony to obtain information not already in the SEC's possession that is relevant to its lawful investigation," the agency said. "The SEC has followed all appropriate administrative steps required in seeking Musk's testimony. In the face of Musk's blatant refusal to comply with the SEC's subpoena, the SEC now asks the Court to intervene and compel Musk's compliance."
While Musk previously testified before the agency for half a day in 2022, the SEC now has "thousands of new documents from various parties as part of its investigation, including hundreds of new documents produced by Musk."
"The SEC has not yet had an opportunity to question Musk about those documents and other substantial information it has obtained in its investigation since July 27, 2022," the agency said in its filing.
Musk — who has long stated that he purchased Twitter due to free speech concerns stemming from biased censorship practices that were common prior to his tenure — reacted to the news in an X post on Thursday.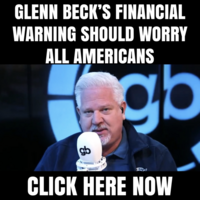 "A comprehensive overhaul of these agencies is sorely needed, along with a commission to take punitive action against those individuals who have abused their regulatory power for personal and political gain," Musk wrote. "Can't wait for this to happen."
In addition to the SEC probe, Musk's SpaceX is currently being sued by the Biden Department of Justice due to the insufficient non-Americans and "refugees" for key roles. The Justice Department stated that between at least September 2018 and May 2022, SpaceX systematically discouraged people with asylum or refugee status from applying for jobs and did not consider them for employment, citing their citizenship status. This is alleged to be in violation of the Immigration and Nationality Act.
Musk has claimed that the company was merely following U.S. law that bars the hiring of foreign citizens for work on weapons technology, like rockets.