U.S. Rep. Harriet Hageman (R-WY) has become the latest House conservative to endorse House Judiciary Committee Chair Jim Jordan (R-OH) for House Speaker.
"Jim Jordan is the definition of a solid conservative and a truly effective leader, and I am proud to publicly express my strong support for him to become the next Speaker of the House," Hageman told Breitbart News. "He is a friend and true ally of our America First agenda. Jim was one of the first members of Congress to provide counsel and guidance to our campaign to take back Wyoming's lone congressional seat. He didn't blink, he didn't flinch, and he was in from the get-go," the statement from Wyoming's lone congressional representative continued.
Hageman went on to describe Jordan as a "warrior" whose work to expose Biden family corruption has been invaluable. "He is our most critical leader on defending our borders and I was honored that he allowed me to play a small part in helping craft H.R. 2, the most conservative border security bill this body has ever passed. Jim will fight against the Biden White House and Democrat controlled Senate, so that we don't send another dollar — that should be protecting our border — to Ukraine to enrich their oligarchs," Hageman said.
"We desperately need a conservative leader who will fight against the growth of government, against increased government spending, and against the Swamp that controls Washington, which Jim has been doing for his entire career."
Jordan has emerged as a top contender to replace former Speaker Kevin McCarthy (R-CA) in the days following his removal. The House Freedom Caucus member has thus far received endorsements from Reps. Matt Gaetz (R-FL), Jim Banks (R-IN) and Thomas Massie (R-KY), in addition to Hageman.
While Jordan was nominated for the job this past January, he opted to support McCarthy and gave nominating speeches in support of his candidacy. In the immediate aftermath of McCarthy's removal, Jordan called him a "good man" and stated that he "didn't deserve this." He also said that he would only run if members of the Republican conference asked him to, which they did the next day.
A day later, Jordan sent a letter to GOP members asking for their support.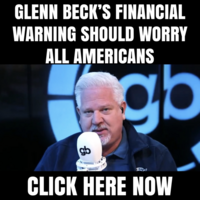 "We are at a critical crossroad in our nation's history. Now is the time for our Republican conference to come together to keep our promises to Americans. The problems we face are challenging, but they are not insurmountable," Jordan wrote. "We can focus on the changes that improve the country and unite us in offering real solutions. But no matter what we do, we must do it together as a conference. I respectfully ask for your support for Speaker of the House of Representatives."
Jim Jordan sent this letter to House colleagues asking them to back him for Speaker. pic.twitter.com/0pBjCgNZya

— Citizen Free Press (@CitizenFreePres) October 4, 2023
In addition to Jordan, House Majority Leader Steve Scalise has also announced his candidacy on Wednesday. Scalise has received endorsements from a handful of members to date, including Reps. Lisa McClain (R-MI), Tom Emmer (R-MN) and Tony Gonzales (R-TX).
Both Republicans have argued that they can unite the Republican conference and improve messaging ahead of the 2024 election.