The controversial and very far left-wing activist Shaun King has welcomed a new show dog into his family only a few days after his political action committee (PAC) allegedly donated thousands of dollars to a dog breeding company, as reported by the Washington Free Beacon. Grassroots Law PAC, a group supporting political candidates who "fight to end oppressive policing, incarceration and injustice," paid nearly $31,000 in February to Potrero Performance Dogs in California for "contract services," according to Federal Election Commission (FEC) filings.
WATCH this video where Shaun King is accused of being white:
In a matter of days, King posted on Facebook that he had welcomed a "new member of the King family" – a mastiff named "Marz," according to the Washington Free Beacon. The post by Shaun King, which is no longer available to the public, said Marz would serve a dual purpose as a "vigilante and protector" and a pet, according to the Free Beacon.
But another since-deleted post on the Instagram page of Potrero earlier this month reportedly showed the dog at an American Kennel Club show where he won the "Best in Show" award, with the breeder noting that the dog has "too much energy to be a family dog so he came back."
"These financial irregularities are disturbing and ought to cause donors to think twice before supporting this group in the future," Hayden Ludwig, a senior investigative fellow at the right-wing think tank Capital Research Center, reported to The Daily Caller News Foundation.
Grassroots Law PAC has paid nearly $40,000 in total to Potrero. This included "contractor services" for $10,000, according to FEC filings. Over the same time period, Grassroots Law PAC has spent only a little more on political contributions. The amount was around 55,900$, according to the filings.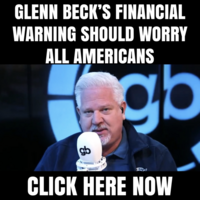 According to Potrero's website, it specializes in breeding Cane Corsos, an Italian breed of mastiff which the AKC says trace their lineage to ancient Rome, where the dogs were used as bodyguards.
The "intimidating creatures" stand nearly 28 inches at the shoulder and often weigh more than 100 pounds, "with a large head, alert expression, and muscles rippling beneath their short, stiff coat," according to the AKC.
DCNF was not able to access the original Facebook post highlighted by Free Beacon due to changes in the privacy settings of the post.
King, who co-founded Grassroots Law PAC in 2020 and was a strong supporter of Vermont independent Senator Bernie Sanders' 2020 presidential bid, was chastised for his past financial dealings. DeRay Mckesson, who served on the board of another PAC founded by King in 2015 called Justice Together, which disbanded in 2015, accused King in 2019 of hiding the PAC's finances and misrepresenting the group.
Another group co-founded by King, the Real Justice PAC, was also ordered by the city of Philadelphia in December 2021 to pay $30,000 for campaign finance violations related to Philadelphia District Attorney Larry Krasner's race, the Philadelphia Inquirer reported. Last year, the mother of a 12-year-old black boy who was killed by police criticized King and Grassroots Law PAC for raising money after the incident.
King is also commonly called a "grifter" by people on social media who believe he's only milking situations to make a name and money for himself.
This story syndicated with licensed permission from Frank who writes about Conservative Politics News. Follow Frank on Facebook and Twitter