Individual ticket sales for Angel Studios' Sound Of Freedom — a film that focuses on former DHS agent Tim Ballard's fight against child trafficking — have cruised past the two-million-dollar mark as its historic box office run continues.
Sound Of Freedom has opened to rave reviews from most critics in addition to some key endorsements, including one from Mel Gibson. "The most disturbing problem in our world today is human trafficking and particularly the trafficking of children. Now the first step in eradicating this crime is awareness. Go see Sound of Freedom," Gibson said in a video statement last week.
The pre-release buzz ultimately allowed the movie to smash expectations, as Sound Of Freedom managed to beat out the high-budget Indiana Jones And The Dial Of Destiny on the July 4 holiday. The film — which was produced by the faith-based Angel Studios — hauled in over $14.3 million on opening day.
Some analysts projected that it would take eight days for ticket sales to surpass the $11 million mark.
As the film's box office run enters its second week, sales are showing no signs of slowing down, as individual ticket sales have now surpassed the $2 million mark.
"I'd like to first of all thank Angel, the Harmon Brothers, Jordan, Neil, Jeff, for being extra brilliant, for believing in us and having to overcome the fact that saving children should never be a controversy. It should be the quickest thing that any of us could ever do," lead actor Jim Caviezel said in a video statement Friday.  "But I've always said, do you want to be liked by many, the world, Hollywood, or do you want to be loved by one, which is God? Because love doesn't come from man. It comes from above. I'm sitting here thinking about all you amazing Americans that are fighting the battle and helping us in this war against the greatest evil that has ever been."
"Because you know that God's children are not for sale. I want to thank you all for helping us reach two million tickets. And thanks for not letting the media silence us. Your verses, your voices were heard. I love you," he continued.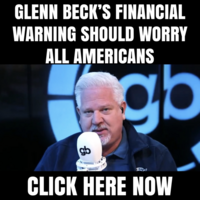 We hit 2 million tickets for @SOFMovie2023! This is a representation of the children's lives who will be saved. Thank you to @AngelStudiosInc for championing this film and to the audience. Please continue to share this message because God's children are not for sale! pic.twitter.com/UBUi5pFXgU

— Jim Caviezel (@reallycaviezel) July 8, 2023
Angel Studios co-owner Jordan Harmon told the Daily Signal that raising awareness on the issue of child trafficking is the most important goal for the company. "As exciting that it is to hit the number one spot for this summer opening, it doesn't even come close to the excitement that the number means for awareness of this issue," Harmon said.
He added that Angel Studios has been "blown away" by the film's continuing success. "The early projections had sound of freedom at $10 million for the whole week, to do $14-plus million on opening day is wild," Harmon told the Daily Signal. "We're thrilled to death, there's a lot to do and there's awareness to be brought to this incredible cause."
"That number is a reflection of the lives that will be rescued from this darkness," Harmon declared.