The View hosts Sunny Hostin and Whoopi Goldberg seemingly suggested that Republican members of congress were involved in a nefarious plot that forced U.S. Rep. Jamaal Bowman (D-NY) to pull a fire alarm in Capitol Hill's Cannon Building, where a number of U.S. representatives have offices.
Following Saturday's evacuation of the Cannon Building — which took place just hours before Congress passed a continuing resolution to fund the government for 40 days — images emerged that showed Bowman pulling a fire alarm near one of the building's exit. The far-left congressman soon admitted to pulling the alarm, claiming that it was an accident.
A number of House Republicans have accused him of intentionally pulling the alarm in an effort to delay the vote and force a shutdown, with some calling for his arrest and others demanding his expulsion from Congress.
On Monday, the hosts of ABC's The View took turns defending Bowman. Sunny Hostin pushed back on the notion that Bowman intentionally pulled the alarm in an effort to force a shut down. Instead, she seemingly suggested that Republican members conspired to force Bowman to pull the alarm.
"I know Jamal, and so again, I'm a little biased, but the doors that are normally open so that he could get to the chambers to read were somehow miraculously closed. How did that happen?" Hostin said. She went on to compare the incident to being stuck in an elevator and pressing a number of buttons in a panic.
Goldberg offered a similar assessment, suggesting that Republican members intentionally closed a door that would normally be open in an effort to confuse Bowman and prevent him from voting." People who pull this kind of stunt who say — and you only have three minutes to read it. I kind of think, 'Oh, all right. Well, maybe.' Because I know I would have pressed everything if you told me I had to get in there," Goldberg said. "I would have pressed whatever I had to press to get the door open because I know you would expect me not to be there to vote so you don't know."
She then took things farther by suggesting that Bowman had no idea what the red, clearly marked fire alarm was. "I don't know because I don't it – I haven't seen the fire alarm button. So, I don't know," Goldberg said, later adding that Bowman would have needed to break glass to access the alarm.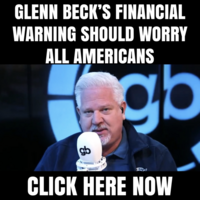 In reality, the fire alarm looked identical to those commonly found in schools and other public buildings, while the door was also marked by red sign warning that alarms would sound if opened.
U.S. Rep. Marjorie Taylor Greene (R-GA) — whose office is located in the Cannon Building — explained Monday that the doors in question are always locked on the weekend, adding that this is common knowledge among members.