Trump has so far remained mostly confined to Mar-A-Lago and his Bedminster, NJ golf club following the 2020-2021 mess and chaos, staying in the public eye by posting on Truth Social, hosting massive rallies, and occasionally talking to outlets like Breitbart or Fox News Channel, but mostly just staying at his golf courses and planning what to do while rebuilding his energy and letting Brandon self-destruct.
But now that could be set to change, with Trump saying to Breitbart in an interview he did with that outlet that he might be headed to Japan for Shinzo Abe's funeral, saying:
"We're going to see how it goes. We're talking to their family. We love the family. His wife is a phenomenal woman. He is so loved in Japan I can imagine that is going to be an incredible celebration of life.
He was just very special. Every aspect of that man was just very special. You know he was the first person I saw? Do you remember he came early? He came right after the election—he was the first person I saw. But we had a special relationship. We're going to see about that, we're talking about that right now."
That's big news, and not just because it means Trump will be leaving one of his typical haunts and traveling to Japan. What's important about the statement is that it means he intends on acting like a public figure and traveling to another nation for a state funeral.
That's what a president or someone who wants to be thought of as a president would do; so, by gearing up to travel to Japan for the death of a world leader that he got along with well, Trump might not just be paying tribute to a friend, but also intends on showing that he plans on running in 2024 and is still a figure of note.
Further, if he travels to Japan for the funeral and Biden does so as well, that will give him a chance to contrast himself with the current president, both in terms of vitality and competence. Biden will surely sound like a fool if he gives a statement and, if past experience is a guide, fall over or otherwise show his physical weakness.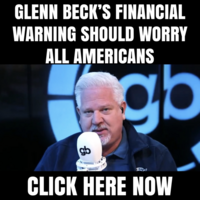 If that's part of his intent, all Trump has to do is keep it together and not act like his IQ is the same as the room temp…in Kansas in winter in an uninsulated shed.
Trump also commented on Abe's character and legacy, both to Breitbart and on Truth Social.
Speaking to Breitbart about Abe, on of his closest allies and a man he got along with well, Trump said:
"He was a great man. He was a great leader. He loved his country and he loved our country. We did incredible deals together. We made a new deal with Japan. Japan had a one-sided deal and he brought back some fairness because we had just a terrible group of trade deals with Japan. We renegotiated it.
"But he was a real friend of mine. He really was a distinguished, incredible person. What a disaster that is for this world. He was a true world leader and everybody respected him. We'd go to the G7 and everybody respected Shinzo. That this can happen is just horrible."
Similarly, writing about Abe's assassination on Truth Social, Trump said:
Really BAD NEWS FOR THE WORLD! Former Japanese Prime Minister Shinzo Abe is dead. He was assassinated. His killer was captured and will hopefully be dealt with swiftly and harshly. Few people know what a great man and leader Shinzo Abe was, but history will teach them and be kind.
He was a unifier like no other, but above all, he was a man who loved and cherished his magnificent country, Japan. Shinzo Abe will be greatly missed. There will never be another like him! President Donald J. Trump