Former President Donald Trump and other United States presidents have been invited to grace a special service held in honor of the Queen. 
Reports reveal that this service will be held in Washington at the National Cathedral, described as the spiritual home of Anglicanism in the United States.
Times of London reports, "President Trump has not been invited to the Queen's state funeral in Westminster Abbey and nor have Barack Obama, George Bush, Bill Clinton, or Jimmy Carter, such is the demand among the sitting political leaders." The British paper revealed that this special service organized in partnership with the British Embassy would be held to make up for their absence at the Queen's burial. 
The cathedral noted in a statement that the Queen in her lifetime visited four times and sent condolences to members of the Anglican Communion who were also mourning her death. In honor of the Queen, the statement adds, "Queen Elizabeth was more than a monarch. She embodied an unrivaled sense of duty, devotion and fidelity. Across seven decades of tumultuous change, she was a model of stability, and carried her nation in her heart with grace and dignity."
Former president Donald Trump reportedly had a good relationship with the Queen in her lifetime. In addition, his Scottish mother was a great admirer of the Queen, and they were discouraged about her death.
Trump said that he and his mother are not the only ones who felt the loss of the monarch as she is a monarch who has greatly impacted the lives of billions worldwide. He added that he could only imagine what the royal family would have to experience and endure for a while following the Queen's passing, adding that he grieves with him.
Trump added that getting to meet and spend time with the Queen during her lifetime was a magical moment he would cherish forever as he has always loved her, even as a child, as his mother's love for the monarch was very vocal.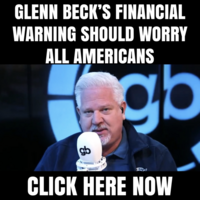 'She was something very special.'

Donald Trump speaks to @Nigel_Farage following the passing of the Queen, paying tribute to the 'incredible' monarch.

📺 Freeview 236, Sky 515, Virgin 604
💻 GB News YouTube: https://t.co/Wa58gYGZwF pic.twitter.com/KItZ93CbWj

— GB News (@GBNEWS) September 8, 2022
Trump shared childhood memories about how his mother adored the Queen and everything related to her. He recalled how she would always watch news relating to the monarch and watched every event graced by the Queen.
He noted that getting to know the Queen personally was a great privilege. Trump promised always to remember her positively as she was the greatest emissary ever known to the United Kingdom. He added, "She was a tremendous fan."
Trump recalled cherished memories: "The times we spent with the Queen at Buckingham Palace and Windsor Castle are memories Melania and I will cherish for the rest of our lives. Her Majesty had a sharp mind, missed nothing, and always knew exactly what to say. At our unforgettable State Dinner three years ago, we got along wonderfully, talking the whole evening."
Ending his speech, Trump noted that her death would forever be recorded in history and will be a sorrowful day. This is because "she was a great woman, a great Queen, and somebody that will be very, very sadly missed."