The January 6 House Committee has committed an onslaught of attacks against Donald Trump the past few days but to no surprise the former President is showing that he will can stand his ground against ANYTHING…
The former President took to his own social media platform 'Truth Social' to share his response to their continuous attacks and 'criminal charge recommendations', not only did he share his thoughts, he yet again turned a bad situation into the perfect answer for rallying his base.
Not only is Donald Trump a master of business, the former President absolutely LOVES his haters, who he accredits to fueling his personal drive for vengeance against them.
"These folks don't get it that when they come after me, people who love freedom rally around me.  It strengthens me," former President Trump said on Truth social.
"What doesn't kill me makes me stronger.  Americans know that I pushed for 20,000 troops to prevent violence on Jan 6, and that I went on television and told everyone to go home…." Donald Trump also said.
It appears that the left still has not learned their lesson from the 2016 presidential election. During that era Donald Trump was criticized by the media to no end, but because the left was so enraged with Donald Trump they winded up giving him MILLIONS in airtime only furthering his message.
"The Fake charges made by the highly partisan Unselect Committee of January 6th have already been submitted, prosecuted, and tried in the form of Impeachment Hoax # 2." Trump went on to say in his statement on Truth Social.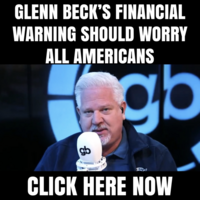 The Art of the Deal author has proved yet again that anything he touches can turn to gold and Donald Trump can claim a victory even after being impeached, using it only to stir his base up even further.
"I WON convincingly. Double Jeopardy anyone!" Donald Trump said in conclusion of his statement only furthering his dominance in making everything he does turn into a win.
Due to this awesome spin that Donald Trump put on a tricky situation we thought it would be good to post a video of Donald Trump's most SAVAGE moments. Check it out below if you want a good reminder of who 'The Don' REALLY is:
This isn't Donald Trump's only win over his enemies lately, recently he was ridiculed for a business venture which ended up being more profitable than most liberals in their ENTIRE lifetime. CLICK HERE to read that story…