Jesus Ayala, 17, and Jzamir Keys, 16, have been identified as the two teens who ran down and killed retired police chief Andreas Probst after stealing a car.
On Wednesday, a Clark County judge ruled that the two teens would be charged as adults, which led to the release of their identities.
The cold-blooded murder has sparked outrage on social media after the teens bragged about the killing on social media. Video footage shows Ayala and Keys rear-ending a car, causing it to spin out, as they sped down a Las Vegas street in a stolen vehicle. The accused killers then drove directly at Probst, who was riding a bicycle on the side of the ride, before intentionally running him over.
"That n***a knocked out!" one of the teens could be heard saying after intentionally running down the elderly white man.
Las Vegas teens steal a car hit and run another car and hit a man on a bike for fun pic.twitter.com/ExnChHCioY

— Ghost Browser (@ghostbrowser8) September 15, 2023
Ayala and Keys have been accused of intentionally running down Probst, 64, who recently retired after 35 years on the force in the Los Angeles area municipality of Bell. Both teens face charges of murder with a deadly weapon, battery, and attempted murder.
"Both these defendants will be charged with open murder, attempted murder and many other related charges," Clark County District Attorney Steve Wolfson told reporters outside the courthouse earlier this week. Prosecutors will seek to try the cases together and want to keep both Keys and Ayala off the streets pending trial.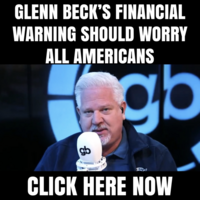 "The events in these cases are related," Wolfson said. "I'm very confident these cases will be consolidated."
Police said they weren't aware of the video until a high school resource officer provided it to investigators two weeks after the August 14 killing. According to a report from the Associated Press, the teenagers first struck a 72-year-old bicyclist while in a stolen Hyundai sedan, drove away, crashed into a Toyota Corolla and again drove away before killing Probst.