Businessman and Republican presidential candidate Vivek Ramaswamy educated a visibly frustrated Jim Acosta on the numerous hoaxes advanced by the CNN and Acosta himself during his time as the network's White House correspondent.
The CNN host — whose network was responsible for the infamous "fiery, but mostly peaceful" chyron as fires raged in the background during the George Floyd riots — pressed Ramaswamy over recent statements from former President Donald Trump regarding the January 6 prisoners. Acosta appeared irritated that Trump referred to the prisoners as "hostages" due to the uneven treatment they have received at the hands of the Biden Department of Justice.
"Trump is using the word 'hostages.' Do you think that they're hostages?" Acosta asked the presidential hopeful.
"I mean, Jim, let me let me just be really clear about what's irresponsible as it relates to coverage of Donald Trump. And I think that your network and others like you owe some accountability here," Ramaswamy answered. "From the Russia, Trump-Russia collusion hoax that never was, to the Hunter Biden laptop story that was actually real before people, before the election, were told that it was false."
"So I think that the real accountability here belongs to the media."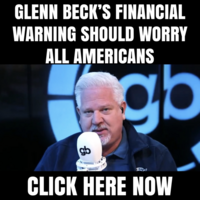 Ramaswamy has previously stated that the January 6 Capitol protests were nothing more than a reaction to months of sustained Black Lives Matter riots, where the perpetrators, including those who attacked federal buildings and officers, received overwhelmingly lenient punishments.
During an interview with Tucker Carlson this past summer, Ramaswamy attributed unrest on January 6 to "pervasive censorship" that prevailed in the country in the weeks and months leading up to the protests.
"You tell people in this country they cannot speak, that is when they scream. You tell people they cannot scream, that is when they tear things down," the Republican contender told Carlson.