Left-wing talk show host and comedian delivered some bad news for Democrats when predicting the 2024 election on Friday's episode of Real Time.
Maher was joined by former congressman Adam Kinzinger and former DNC chair Donna Brazile, who also raised alarm bells about Biden's uphill battle to win re-election.
"I have been the one making that case year after year here against ageism. I always said it's a case-by-case basis, but for that argument to have teeth, you also have to be the person who can go, yeah, but this is the case," Maher said. "And I've said it before, do I think Joe Biden can do the job? Absolutely. I don't think he can win the job. And that's what I care about. And that's what I care about."
"He's going to lose because the people think he's too old and perception is reality."
Like Maher, Donna Brazile has urged Democrat colleagues that former President Donald Trump is a more formidable candidate in 2024 than he was in 2020, or even 2016.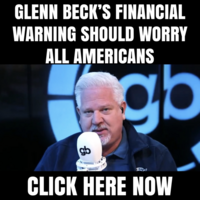 "I think they should be out there in the streets like they have been all year long after all Democrats have won in places like New Hampshire, a district that Donald Trump carried. This Democrat won by six points, and Democrats won down in Jacksonville, Florida. Democrats have won in Wisconsin. Democrats also with the ballot in Ohio, so don't go into the panic room just yet," Brazile said during an appearance on ABC last month.
The former DNC chairwoman went on to urge Democrats to improve their messaging on the economy to struggling Americans.
According to a recent poll from the New York Times and Siena College, just 37 percent of Americans trust Biden to handle the economy better than Trump. The poll also provided one of the most troubling election outlooks yet, as former President Trump leads Biden in six of seven swing states.