House Speaker Mike Johnson (R-LA) has quickly become a symbol of unapologetic adherence amidst fluctuating ideologies. As the Speaker has stepped into the limelight, his past interactions with conservative Christian organizations have painted him as a figure of controversy.
On Friday, Transportation Secretary Pete Buttigieg discussed his concerns about Speaker Johnson's views, particularly on the LGBTQ+ community. On CNN, Buttigieg said, "I will admit it's a little bit difficult driving the family minivan to drop our kids off at daycare passing the dome of the Capitol knowing the speaker of the House doesn't even think our family ought to exist."
Johnson, a self-proclaimed 'Bible-believing Christian,' has not wavered under the weight of modern political pressures. However, his beliefs which are deeply rooted in his faith, have come under the microscope.
Johnson's stance has inevitably made him a polarizing figure. In his acceptance speech, Speaker Johnson articulated a vision of America where faith plays a crucial role.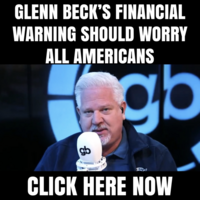 Jen Psaki, the former White House staff turned MSNBC host, also took potshots at the House Speaker during one of her recent segments. Psaki criticized his devout Christian beliefs, suggesting that Johnson is a malignant threat to the American people.
"Well, he gave us all a little clue as to how he would govern in an interview this week," Psaki said.

"I am a Bible-believing Christian. Someone asked me today in the media, they said, well, it's curious. People are curious, what does Mike Johnson think about any issue under the sun?" Johnson said in the clip. "I said, 'Well, go pick up a Bible off your shelf and read it. That's that's my world view.'"
"I believe that scripture, the Bible, is very clear that God is the one that raises up those in authority. He raised up each of you. All of us. And I believe that God has allowed and ordained each and every one of us to be here at this specific moment. This is my belief. I believe that each one of us has a huge responsibility today to use the gifts God has given us to serve the extraordinary people of this great nation, and they deserve it."
In the wake of the tensions, allies of Johnson have stepped forward. Congressman Matt Gaetz (R-FL), in particular, have risen as a vocal defender, pointing towards Johnson's modest living and integrity in office. Gaetz was one of the Republicans who began the proceedings to vacate former Speaker Kevin McCarthy. The Florida Republican excoriated a journalist for smugly noting that Speaker Johnson had a modest mortgage and "doesn't have any retirement savings, own a single stock, or have any assets at all."
"Cry more, I guess?" Gaetz countered to the journalist.
Democrats have already attempted to counter Johnson's election, sending out a flurry of fundraising appeals in the subsequent days.