President Joe Biden appears to be losing the support of young black voters at a breakneck pace and remarkably, despite months of polling sending up warning flares, CNN host Phil Mattingly told his audience Friday that his "jaw dropped" at the notion.
The moment came after CNN chief national correspondent John King took to the streets of Milwaukee and came away with a brief interview that seemed to nearly break Mattingly.
King, speaking with black voters in a man-on-the-street style asked a canvasser for Black Leaders Organizing for Communities, Devonta Johnson, if Biden could win re-election. Johnson didn't mince words, "Yeah, he would, he'd have a big problem."

King continued, asking, "If it were just Biden and Trump, who would you vote for?"
Johnson laughed, "That's just a tough one."
Mattingly was speechless. "It's just stunning — young man there, 'I don't know who I'm going to vote for,' young black man in Milwaukee," King said. The host then suggested that Vice President Kamala Harris' "visibility" would be important in the 2024 election.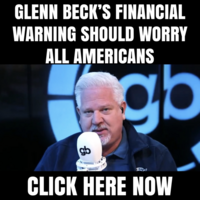 Mattingly finally said,
"My jaw literally dropped at the end of that piece when he didn't say who he was going to —"
King interjected, "21-year-old young black man, in the activist community — doesn't know. Because he sees — he looks at Washington, and says, 'What are they doing that's relevant to my life? Nothing."
As Trending Politics has previously reported, polling among black Americans, particularly young black Americans, has imploded for Biden.
W. Mondale Robinson, founder of the Black Male Voter Project told The Washington Post, "The Democratic Party has been failing epically at reaching this demographic of Black men — and that's sad to say. Black men are your second-most stable base overwhelmingly, and yet you can't reach them in a way that makes your work easier."
A poll from WaPo/Ipsos painted a grim picture of black voters in May barely moving the needle for Biden with only 17 percent saying they'd enthusiastically support him. Thirty-three percent said they'd be dissatisfied or even angry. The largest group, 48%, said they'd be satisfied but not enthusiastic, the polling equivalent of 'meh.'
This could be pivotal for Trump. In September, a Quinnipiac University poll found that Trump could take as much as 25% of the black vote, shattering records that have held for almost a century, and the result isn't even isolated to Trump.
Fox News found that out of seven of the 2024 Republicans competing in the primary, just about every GOP candidate was approaching 20 percent with black voters. Evidently, the Democratic party overall is losing its luster among black voters.
"When the factories and the manufacturing left, jobs left," Milwaukee voter Eric Jones told CNN. "When jobs leave and opportunities leave, then you have certain things that are domino effects."
He offered a simple solution, "You bring opportunities, you bring jobs, you get votes. Plain and simple."